Rwandan Forces in Mozambique Conducted community work in Mocimboa da Praia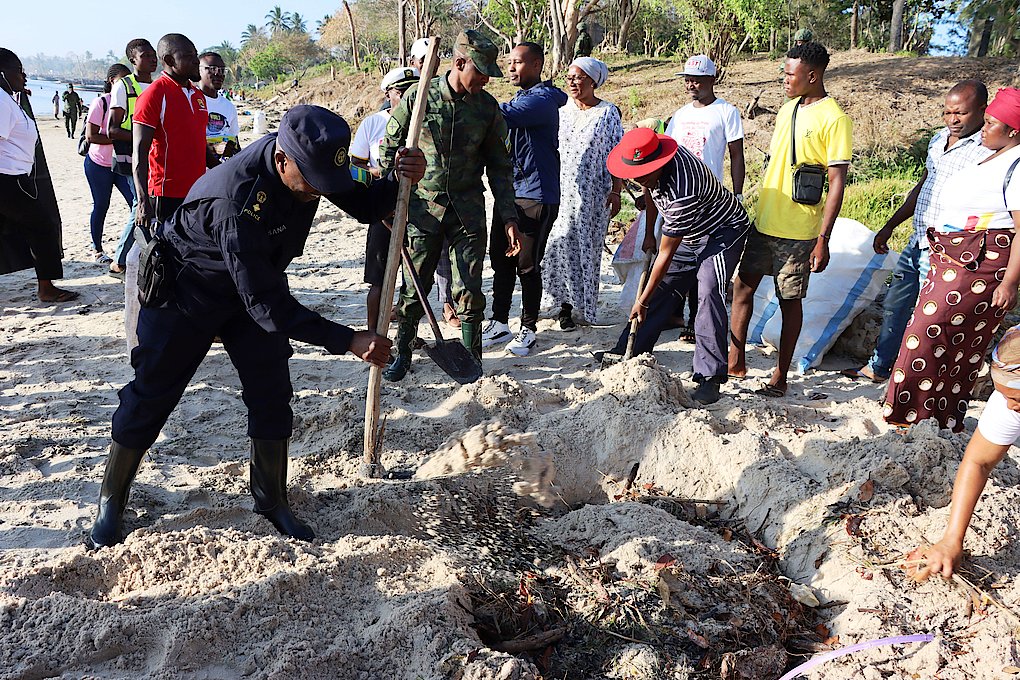 On Saturday, 16 September 2023, Rwanda Security Force (RSF) deployed in Mozambique, Northern Province of Cabo Delgado, conducted community work, "Umuganda" in Mocimboa da Praia town.
The activity was aimed at cleaning the coastal town of Mocimboa where it was conducted by RSF, local authorities and local population.
The day's community work attracted about 1,000 residents of Mocimboa da Praia town. The activity was attended by RSF and key leaders of the district including Mr. Joao Joaquim Antonio SARAVIA the permanent secretary, Mr. Vicente ALFANDEGA Secretary of Municipal, Sasco ANCHA KING district Technique Director, Mr. Fabiao KAMESSA the local Coordinator of Institute of Social Economic Development (IDES) as well as village chiefs.
The community work was concluded by a gathering of all participants.
The local leaders and the government representative addressed to the population and explained the value and purpose of this activity.
Mr. Vicente ALFANDEGA who spoke on behalf of the Cabo Delgado province appreciated Rwanda Security Force for their support and contribution to Peace and Security in Mozambique and encouraged the local population/leaders to participate in community work every last Saturday of every month.