Mental Health: RIB Reports 285 Suicide Cases In 2022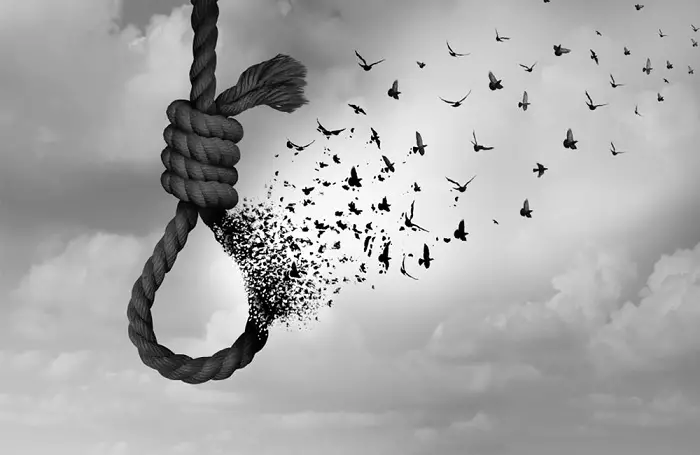 A total of 285 cases of people who committed suicide were registered this year compared to 291 cases entered last year according to Rwanda Investigation Bureau (RIB).
The 2018 Rwanda Biomedical Centre shows that out of 10 Rwandans 3 suffer from mental health.
RIB's spokesperson, Dr. Thierry Murangira, said total of 576 cases were registered in 2020-2021 and 291 cases registered in 2019-2020 as well as 285 cases registered this year.
According to Murangira, the major cause of suicide is attributed to incurable illness with which the patients decide to take their lives to relieve both mental and financial burden on their families among other factors like loss of jobs and toxic relationships.
"Some may take it as a heroic move to commit suicide because they want to take away the financial burden on their families," Murangira told the national broadcaster, RBA.
With statistics released in 2019, Nyagatare topped with 7% of suicide cases, followed by Gasabo with 6%, Gicumbi 6%, Rutsiro 6% and Karongi with 5%.
On reasons of suicide, 2% were found to have killed themselves because of failed relationships, 2% committed suicide because of extreme poverty, 2% killed themselves because of debts and 2% committed suicide because of severe commercial losses.
Men account for 82% of the cases country wide.
Methods used committing suicide include hanging with a rope, fatal poisonous medicine as well as drowning and jumping off  tall buildings. 
Globally, Lesotho, Eswatini, South Korea, Russia, South Africa are the leading countries where suicide is high.
The GALLUP report, an American Analytics company that tracks how people everywhere feel about their lives indicated that global rise of unhappiness rose from 24% to 33% between 2006 and 2021.
The factors mentioned include anger, stress, sadness, physical pain.
Mental health treatment in private hospitals goes to Rwf35,000, while in government hospitals it cots Rwf8,000 per session.
Health insurance does not cover Psychotherapy, including mituelle de santé.
Suicide, globally, claims about 800,000 lives a year, of which the majority, 78%, occur in low and middle income countries and remains the second leading cause of death among the younger population aged 15-29 years according to the Journal of Global Health Report.