Kagame Swears-in New Local Government Minister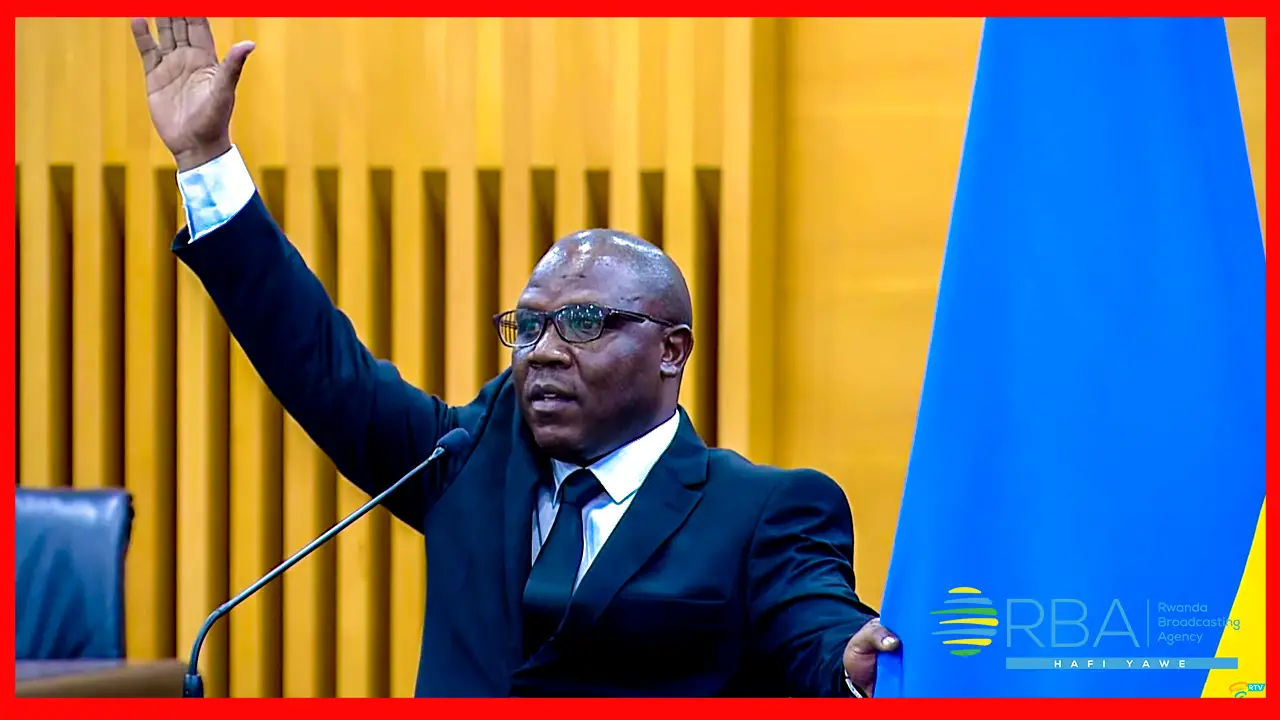 On Friday afternoon, at Urugwiro, President Paul Kagame officiated the swearing-in ceremony of newly appointed Minister of Local Government, Jean Claude Musabyimana who has replaced Jean Marie Vianney Gatabazi, who headed the Ministry since March 2021.
After Musabyimana's taking of Oath, Kagame said he believes the new minister understands the task ahead of him and hoped that he will work well with his colleagues in government to diligently fulfill his duties.
"I commit my support, and he should also be ready to work with his colleagues to fulfill his responsibilities," Kagame said, adding that, "he is undertaking new duties, but he is not new in government, he only has assumed more responsibilities."
Kagame noted that a minister serves Rwandans and the country, "not only in words but in cations." We cannot achieve development if it does not benefit citizens." "Responsibilities [for the ministers] are clear, except for some who choose to deviate and do their things."
"I believe Musabyimana understands his duties and is ready to fulfill them," Kagame said.