DRC Hires Belgian & South African Detectives to Investigate Assassination of Opposition Politician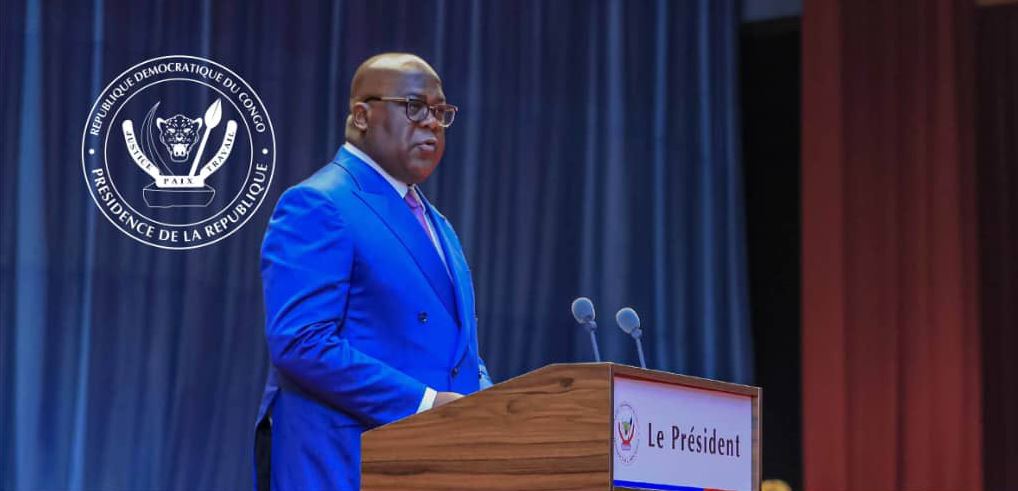 A seemingly angry President Félix Tshisekedi of DRC has directed his government to seek services of Belgian and South Africa detectives to sniff through and determine who could be involved in the recent assassination of former transport minister Chérubin Okende.
Chérubin Okende brutally murdered last week by unknown gunmen had months ago switched sides and joined the opposition alliance commonly known as the G7 member formations – a group of seven parties. Okende was the spokesperson of the alliance.
Mr Okende was gunned down on Thursday and his body dumped on the road on the Avenue des Poids Lourds in the Capital Kinshasa not far from the facilities of SEP CONGO in Kinshasa. Witnesses said Okende's body was severely ripped apart with bullets.
The opposition accuses the state of having a hand in this senseless murder.
The day before Chérubin Okende's murder, on July 12, he was summoned to the High Court to be heard on his assets after his time at the head of the Ministry of Transport. According to those around him, he asked his bodyguard to drop off his mail asking for a 24-hour postponement.
President Tshisekedi has urged the courts to carry out a multidisciplinary investigation, with the assistance of Belgian and South African experts in order to shed light on what appears to be a state crime.
Meanwhile, Peter Kazadi the Deputy Prime Minister, Minister of Interior on Friday presented a report of the state and the administration of the national territory pointing out that there are recurrent kidnappings in the city of Kinshasa and in the province of Kongo-Central.
He also added that several militia have intensified their activism including; factions of the "Lendu"/CODECO, "ZAÏRE" and FPIC militias throughout the province of Ituri.