American Global Strategies Hosts Kagame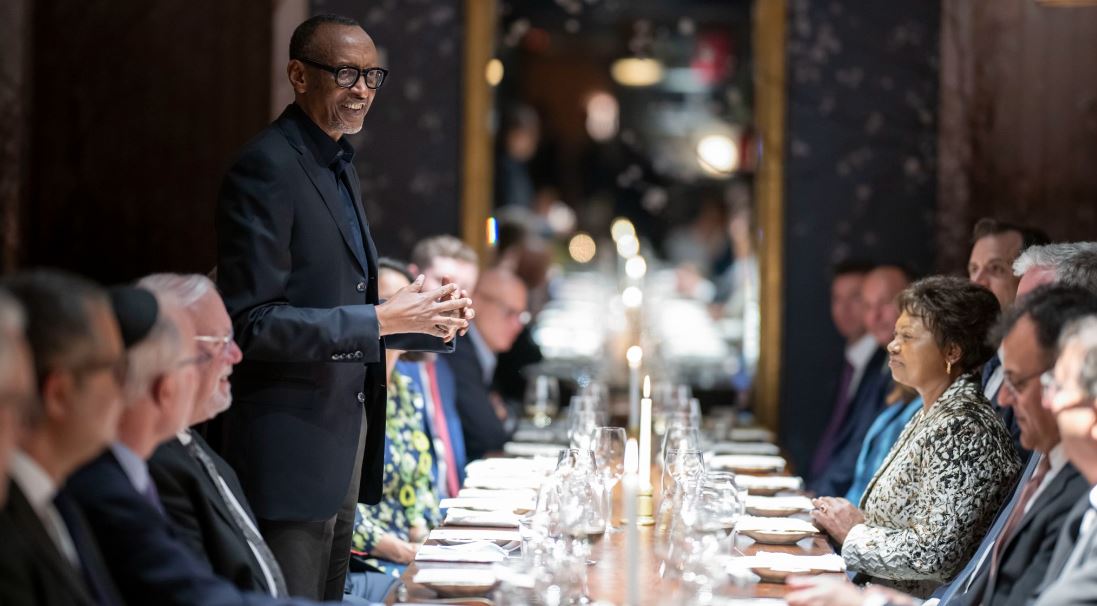 President Paul Kagame of Rwanda was on Monday hosted to dinner by the American Global Strategies firm in New York.
"This evening in New York, President Kagame attended a dinner hosted by American Global Strategies, a strategic advisory firm founded by former U.S. National Security Advisor Robert O'Brien," the Presidency said.
According to the official website of AGS, the firm is involved with assessing the global geopolitical environment, devising strategies for navigating United States Government processes and policies, assisting on international business deals, or managing crisis situations at home.
AGS says it provides expertise for its clients in the defense, aerospace, automotive, maritime, technology, energy, finance, and private equity sectors.
This firm was founded by former US National Security Advisor Robert C. O'Brien and former National Security Council Chief of Staff Alex Gray.
Kagame met various leaders
Still in NewYork, President Kagame also chaired the Presidential Advisory Council (PAC), convening Rwandan and international experts who offer strategic advice to the President and the Government.
"The meeting discussed innovative and practical solutions towards sustaining Rwanda's socio-economic progress, as well as regional and global issues of importance to the country," the Presidency said.
President Kagame also met with Albert Bourla the Chairman and CEO of pfizer and held discussions on strengthening Rwanda's partnership with Pfizer.
"They discussed the importance of Pfizer's Accord for a Healthier World initiative towards reducing health inequities and addressing challenges of access to health care. Through this initiative, Rwanda was the first country to receive a delivery of patent-protected products for oncology, infectious, inflammatory, and rare diseases," the Presidency said.
President Kagame also met with Sultan Ahmed bin Sulayem, Chairman and CEO of DP World and exchanged on additional investment opportunities as well as the growth of Kigali Logistics Platform (KLP), a dry port developed through a partnership with DP World and the Government of Rwanda.
The Rwandan leader also met with Keller Rinaudo, CEO of zipline
for discussions on ways forward to expand Zipline's partnership with Rwanda. Zipline currently operates in seven countries, with Rwanda registering the highest number of deliveries to date.