Commonwealth Artificial Intelligence Consortium Holds First Meeting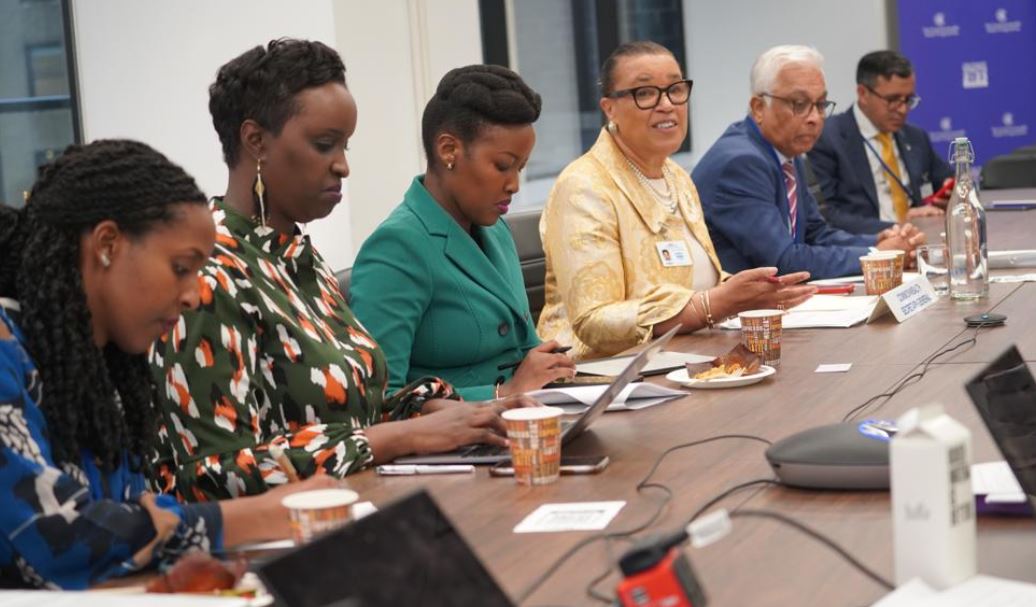 Patricia Janet Scotland, the Secretary-general of the Commonwealth of Nations on Monday chaired discussions of bloc's Artificial Intelligence Consortium (CAIC) on the sidelines of the United Nations General Assembly sessions in New York.
According to organisers, this is the first gathering of the Artificial Intelligence Consortium with the objective tp endorse concrete plans to harness the transformative power of artificial intelligence (AI) for sustainable development.
The meeting, reflected the Commonwealth Secretariat's holistic approach towards ethical and responsible use of AI, in collaboration with global technology firms and world-leading research institutions and universities.
The CAIC launched earlier this year, seeks to deliver on the mandate set out by the 2022 Commonwealth Heads of Government Meeting (CHOGM) on equipping citizens with the skills needed to fully benefit from digital innovation and opportunities in cyberspace.
"It is a crucial but exciting time for the Commonwealth, as we look towards refining a clear vision and action plan to guide our approach to leveraging emerging technology for the benefit of all member nations and delivering meaningful and impactful outcomes," said Scotland.
"The creation of the CAIC, the establishment of a very committed Steering Committee, along with ongoing collaborations with tech partners and Research institutions, all signify the collective commitment to foster sustainable and inclusive AI advancements in the Commonwealth."
The meeting also endorsed a comprehensive AI action plan and seeks support from Champion Countries on the implementation of AI in four critical areas: Research and Innovation, Policy, Capacity Building and Infrastructure. Youth and Gender Empowerment are also cross-cutting themes. The focus was to identify impactful projects for delivery across Commonwealth member states.
Discussions also covered pressing global challenges, exploring national AI strategies, and seize opportunities across various sectors, including healthcare, education, governance, climate change and sustainable development.
Outcomes of the meeting will lay the groundwork for key deliverables ahead of the Commonwealth Heads of Government Meeting (CHOGM) to be held in 2024 in Samoa.