Could The Brics Bring Putin and Zelensky to Peace Table?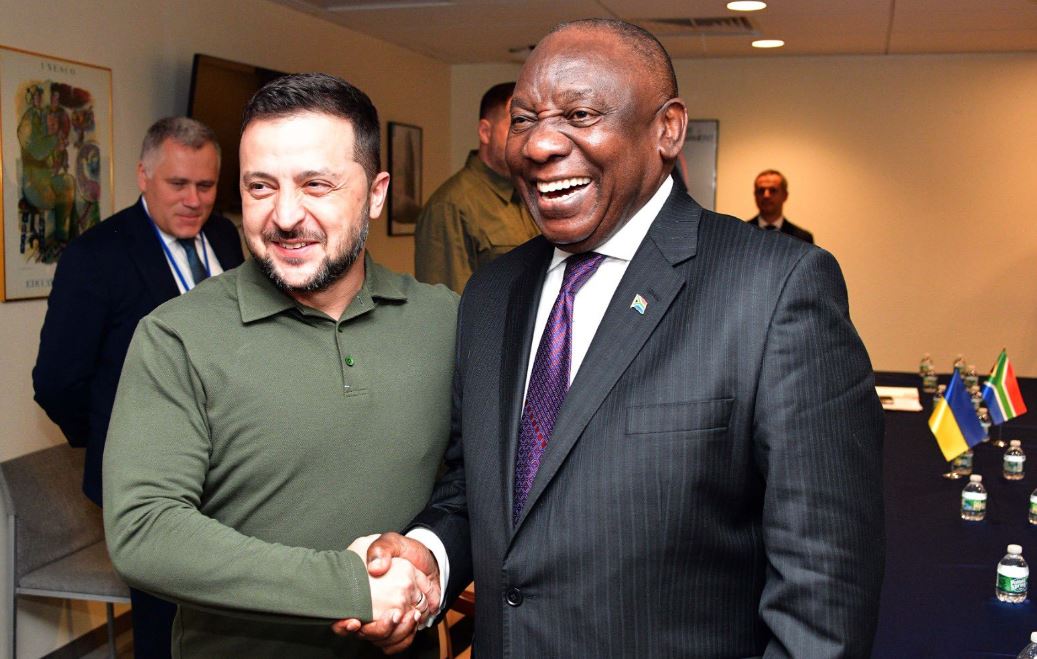 On the margins of the UN General Assembly in NewYork, President Cyril Ramaphosa of South Africa and President Volodymyr Zelenskyy of Ukraine held talks.
During their discussions, the two leaders wore tough expressions on their faces a clear indication that the subject matter was a tough one which ofcourse is the ongoing Russia's Special military operation in Ukraine.
Moscow launched its unprovoked full-scale invasion of Ukraine almost 18 months ago,
"Our actions in Ukraine are guided by only one thing — to put an end to the war that was unleashed by the West," President Vladimir V. Putin of Russia said recently while addressing the BRICS summit in South Africa.
The BRICS club is pressing to counterbalance Western-dominated alliances.
President Luiz Inácio Lula da Silva of Brazil said the war in Ukraine had exposed "the limitations" of the U.N. Security Council and distracted from other crises deserving of global attention.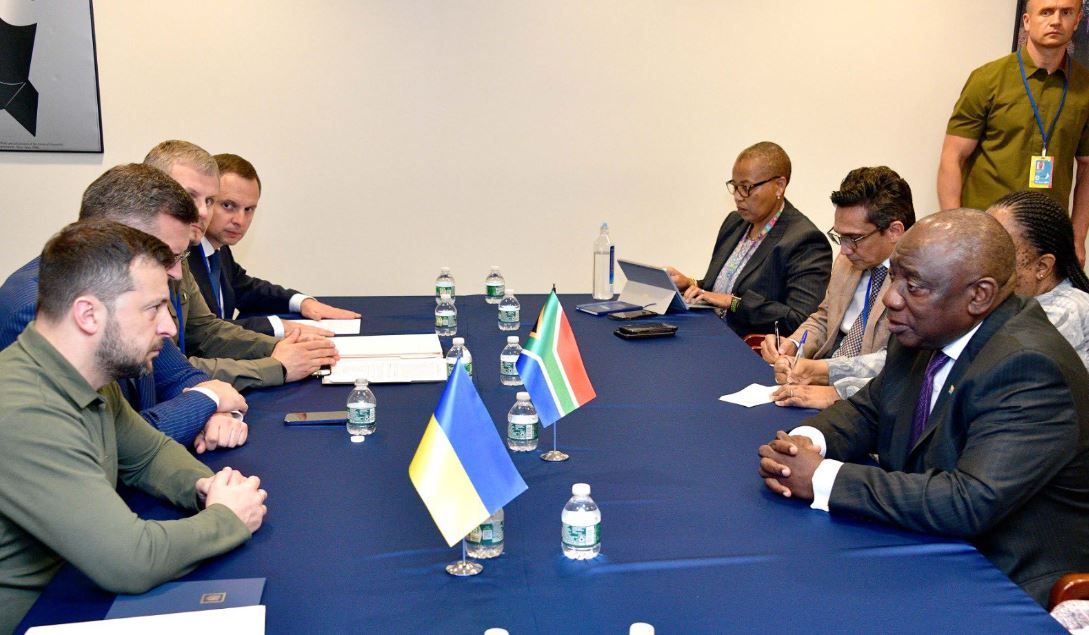 At the same time, BRICS countries had risen to the challenge of seeking to bring peace in Ukraine, Mr. Lula said, singling out efforts by Brazil, China and South Africa. The three countries have tried to maintain good relations with Russia despite the war.
Ukrainian President Zelensky took center-stage at the United Nations on Tuesday where US President Joe Biden warned the world of consequences if it tries to "appease" Russia's "naked aggression."
Biden, who will address the UN earlier, issued speech excerpts warning that Russian President Vladimir Putin – who did not come to New York – is expecting that the world "will grow weary and allow it to brutalize Ukraine without consequence."
"But I ask you this: If we abandon the core principles of the UN Charter to appease an aggressor, can any member state feel confident that they are protected? If we allow Ukraine to be carved up, is the independence of any nation secure?"
Zelensky, who until recently would travel in utmost secrecy, will on Wednesday also take part in a special session on Ukraine at the UN Security Council, where Russia is a permanent member wielding a veto over any binding actions.