Lloyd Austin the Secretary of Defense of the United States of America is currently on a visit in Luanda, Angola where he is scheduled to hold discussions on strengthening of military and security cooperation between the two countries.
According to the Luanda government, Lloyd Austin, was on Wednesday received by President João Lourenço and is expected to hold a meeting with Angola's Defense Minister João Ernesto dos Santos "Freedom ".
Today, at 2 pm, Lloyd Austin will give a speech in the auditorium of the National Historical Archives, on the new angles of US policy towards Africa, under the motto "The Power of Partnership".
With President João Lourenço, the US Secretary of Defense will, among other aspects, discuss "African-led solutions to mutual security challenges and highlight the importance of United States partnerships on the continent."
According to his itenerary, Lloyd Austin will proceed to tour Djibouti, Somalia, and Kenya.
Political analysits argue that the BRICS and Russia's growing influence in Africa and the collapse of France's influence on the continent is giving Washington Sleepless nights.
Moscow is pressing harder for the estbalishment of a "just and democratic multipolar world order," a move which Washington sees as a threat to its global dominance.
Russia has courted Africa to a "joint determination to counter neo-colonialism, the practice of applying illegitimate sanctions, and attempts to undermine traditional moral values."
Recently the Russian President Vladimir Putin portrayed Russia as a champion of rising nations in a new multipolar world, which he demanded that the United States and other Western powers begin to respect as equals.
"I am convinced that sooner or later both the new centers of a multipolar world order and the West will have to start an equal conversation about a common future for us, and the sooner the better, of course," Putin said.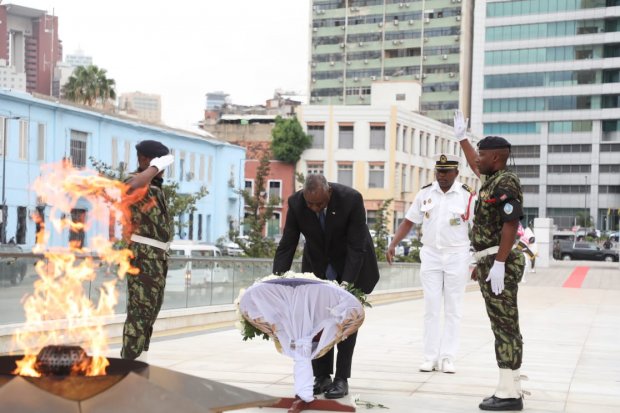 He added that he believed the West was losing its dominance and "quickly becoming a minority on the world stage."
Putin insisted that Russia does not fundamentally see itself as the enemy of the West but instead opposes the West's attempts to instill "strange" and "neoliberal" values in other societies in the world.
"There are at the very least two Wests," Putin said. One is the West of "traditional, primarily Christian, values, freedom, patriotism, the richest culture" that Russia is close to.
"But there is another West — aggressive, cosmopolitan, neocolonial, the one acting as a tool of the neoliberal elites," he continued. "And Russia, of course, will never put up with precisely the dictate of this West."