Ukraine wants Peace talks With Russia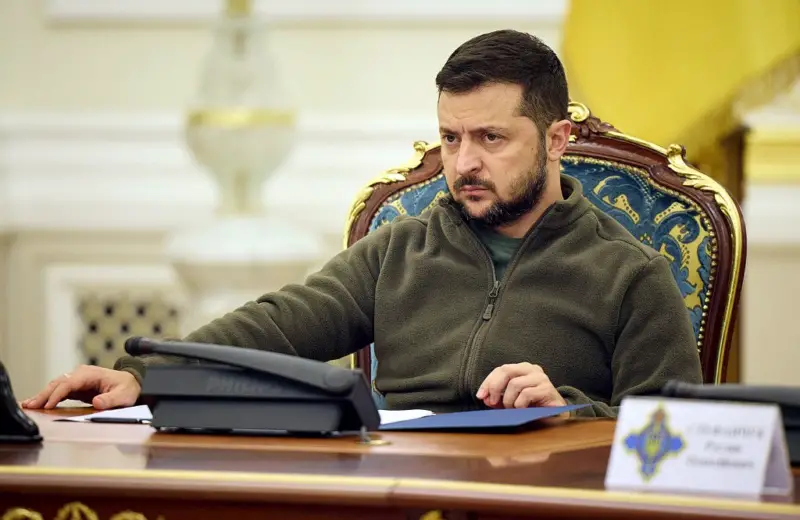 Ukraine is ready for talks with Russia, according to President Volodymyr Zelensky, if Moscow acknowledges its role as the occupying power and demonstrates a sincere desire to restore peace.
In an exclusive interview with CNN on Nov. 9, Zelensky, along with his wife Olena Zelenska, discussed the topic of peace talks with Russia.
The president claims that he has thus far "heard nothing but ultimatums from the current president of the Russian Federation".
"Everything must be returned. Land, rights, freedom and money. And the main thing is justice. And so far I haven't heard such statements from the Russian Federation — neither from [Vladimir] Putin, nor from anyone else," the president said.
He also said that he "hasn't close the door" to dialogue, and that Ukraine is prepared to speak with Russia, but only if Russia is willing to acknowledge its role as an occupier and genuinely seeks peace.
Zelensky reiterated that he would only engage in negotiations in exchange for the surrender of all of Ukraine's occupied territory, payment for war-related losses, and the prosecution of war criminals.
"Words alone won't bring peace"
In the interview, Zelensky also discussed the U.S. midterm elections, the consequence of which could influence the steady flow of military assistance sent to Kyiv by the Biden administration.
Ukraine's ability to withstand Russia's attack, which some initially anticipated would tear through the country with relative ease, has depended heavily on Western weapons and assistance. But the amount and nature of Washington's future political and economic assistance for Ukraine will be determined by the results of the U.S. midterm elections held on Nov. 8.
Zelensky said that U.S. assistance "sends a very significant, powerful signal" in a bloody conflict marked by attacks on energy infrastructure, ongoing civilian deaths, and violations of human rights.
"We are grateful for bipartisan support [and] we would really like to have this bipartisan support remain after the elections," Zelensky stated. "There have been these mixed messages in the U.S. mass media, particularly from the Republican side … that we need to be more careful about supporting Ukraine – and maybe that at a certain point, support could be reduced. For us, this is a very concerning signal."
According to Zelensky, maintaining Western solidarity with Kyiv as the war drags into the winter necessitates a significant U.S. presence.
"Whenever the U.S. supports us financially, then Europe joins this support as well. And we feel it very strongly, because winning this war over Russian terror is only possible through united support," he added.
To combat so-called "donor fatigue," which can occur when Western allies evaluate the cost of sending financial aid to Ukraine against financial and political pressures at home, Zelensky has attempted to keep world leaders engaged in the conflict by partaking in digital summits and hosting private dialogue.
"This word 'fatigue,' it's a big word. You can't get fatigued," he stated. "It's too early for all of us to get fatigued … When Russia truly wants peace, we will definitely feel it and see that. But you know, you can't wish for peace with words alone."