Ukraine Drone Attacks Russian Airbase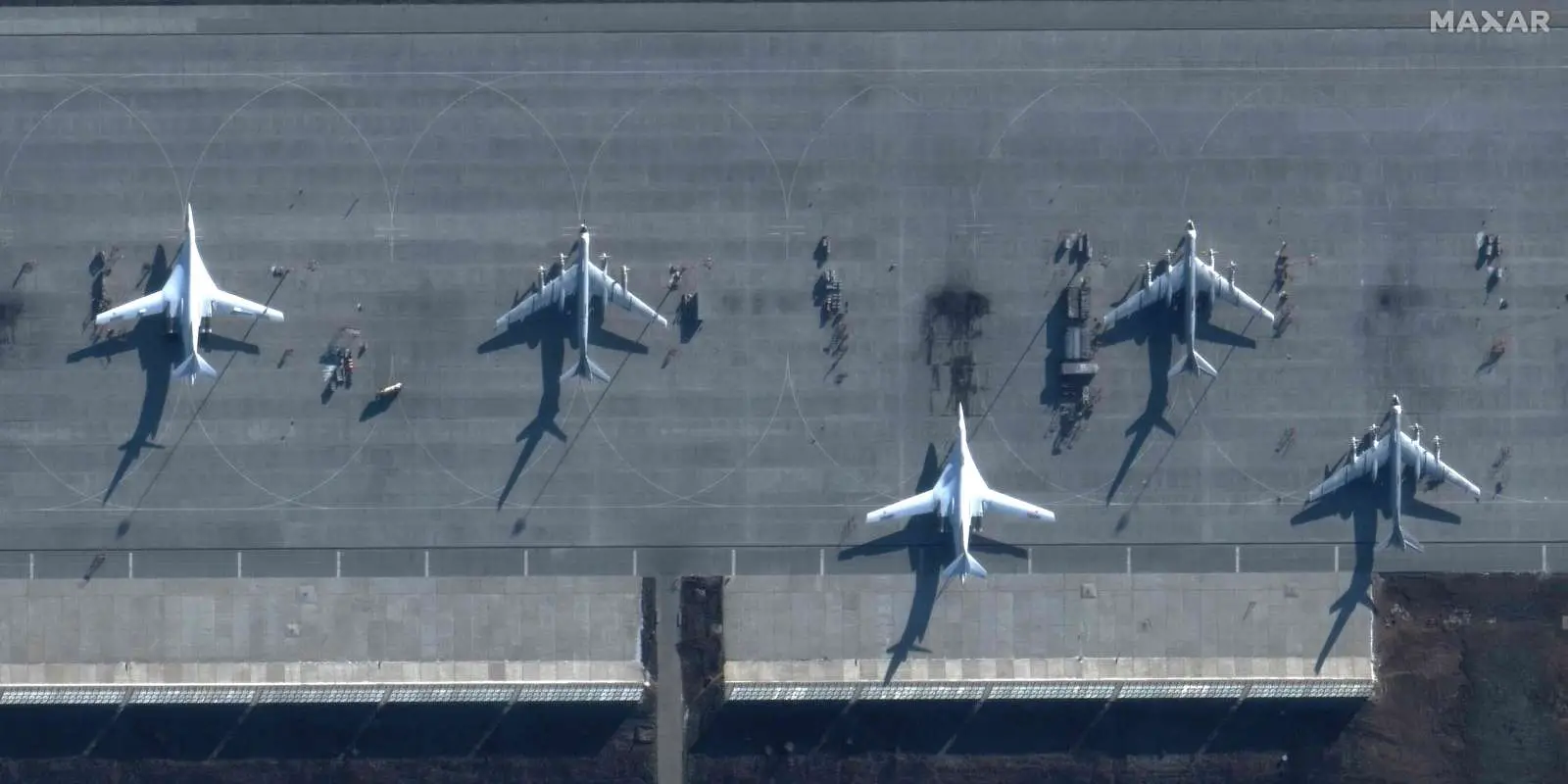 Emerging details indicated on Monday that a Ukrainian drone had allegedly attacked an airfield located in the Russian region of Kursk, on the border with Ukraine.
Israeli satellite imagery company ImageSat International shared images on Twitter that it says show burn marks and objects near a TU-22M aircraft at the Diaguilevo airbase, southeast of Moscow.
Two Russian airbases in the center of the country were targeted by Ukrainian drones on Monday, which killed three people, the Russian Defense Ministry said in a statement.
On Monday morning, "the kyiv regime attempted to carry out strikes with Soviet-designed drones on the Diaguilevo air base in the Ryazan region and that of Engels in the Saratov region", the Russian authorities said in a statement
The Russian defence ministry accuses the Ukrainian forces of seeking "to decommission the long-range Russian planes", used for the strikes which have targeted numerous energy infrastructures on Ukrainian territory in recent weeks.
These "jet drones" were intercepted by Russian air defense systems, their debris fell on the territory of the air bases attacked, causing explosions and "slightly" damaging two planes, according to the press release.
According to the British Ministry of Defense daily update on Tuesday, "the causes of the explosions have not been confirmed. However, if Russia assesses the incidents as deliberate attacks, it will likely view them as some of the most strategically significant force protection failures since its invasion of Ukraine".
The sites are located much further inside Russian territory than those previously affected by similar explosions: Engels is more than 600km from Ukrainian-controlled territory.
It is the main operational base for Russian long-range aviation within western Russia and is home to more than thirty heavy bombers.
According to the British Intelligence, these devices contribute to the Russian nuclear deterrent and have also frequently been used to launch conventional cruise missiles into Ukraine.
The British observed that "the Russian chain of command will probably seek to identify and impose severe sanctions on Russian officers found responsible for allowing the incident".