Dr. Ildephonse Musafiri, Minister of Agriculture and Animal Resources on Tuesday held discussions with Dirk Deprez, Resident Representative of Enabel, the Belgian development agency.
According to details,Minister Musafiri and the Belgian team, "discussed the implementation different projects funded by Enabel and new areas of collaboration."
The Belgo-Rwandan partnership 2019–2024 focuses on three main sectors in line with the priorities of the Rwandan government.
Enabel considers agriculture and agribusiness crucial for Rwanda's economic growth and poverty reduction.
The agricultural sector accounts for 39% of GDP and nearly three quarters of Rwanda's employment.
However, challenges such as low levels of productivity and inefficient farming practices need to be tackled in order to contribute to economic development and job creation.
Enabels support aims to reform agriculture from a subsistence sector into a knowledge-based value-creating sector contributing to the national economy and ensuring food and nutrition security.
Besides supporting the country's agriculture sector, Enabel is also involved in implementing Rwanda's urbanisation policy by working with the Government and local companies to address challenges of technology, standards and management experience.
Enabel is also active in Rwanda's Health sector through providing support to the construction and rehabilitation of health infrastructure and to capacity development of health institutions, in order to improve access to primary health care.
A strong focus is put on reproductive and sexual health services, in line with Rwanda's ambition to ensure access to quality health for all.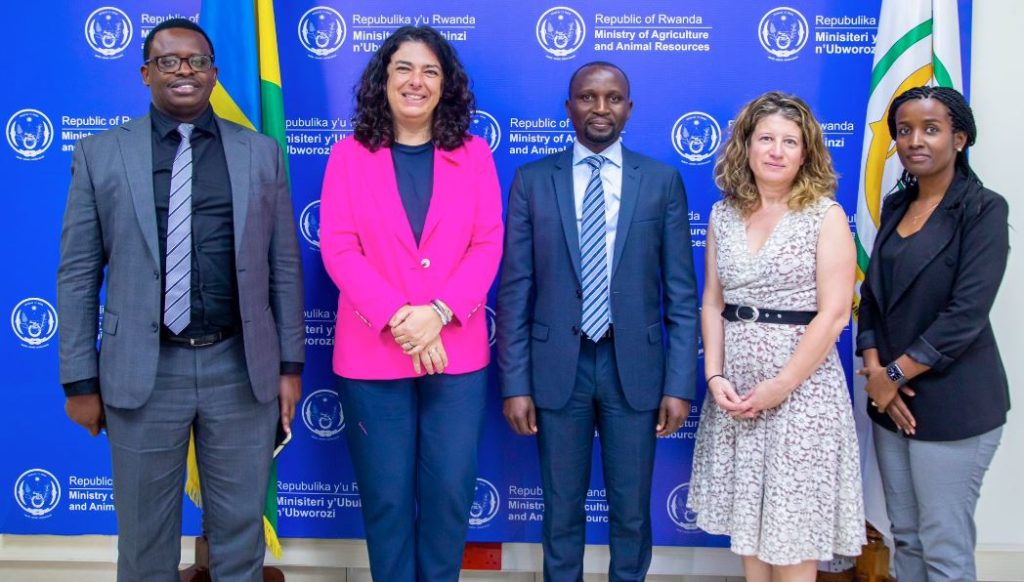 Meanwhile, Dr. Ildephonse Musafiri appointed to the helm of the Agriculture ministry early this month has been busy meeting with various partners to discuss areas of improvement.
On Tuesday, the Minister also met with the European Union delegation and discussed strategic partnerships between Rwanda and
EU for Agriculture transformation and sustainability.