Rubavu: AIDS HealthCare Foundation Donates Over 4,000 Sanitary Pads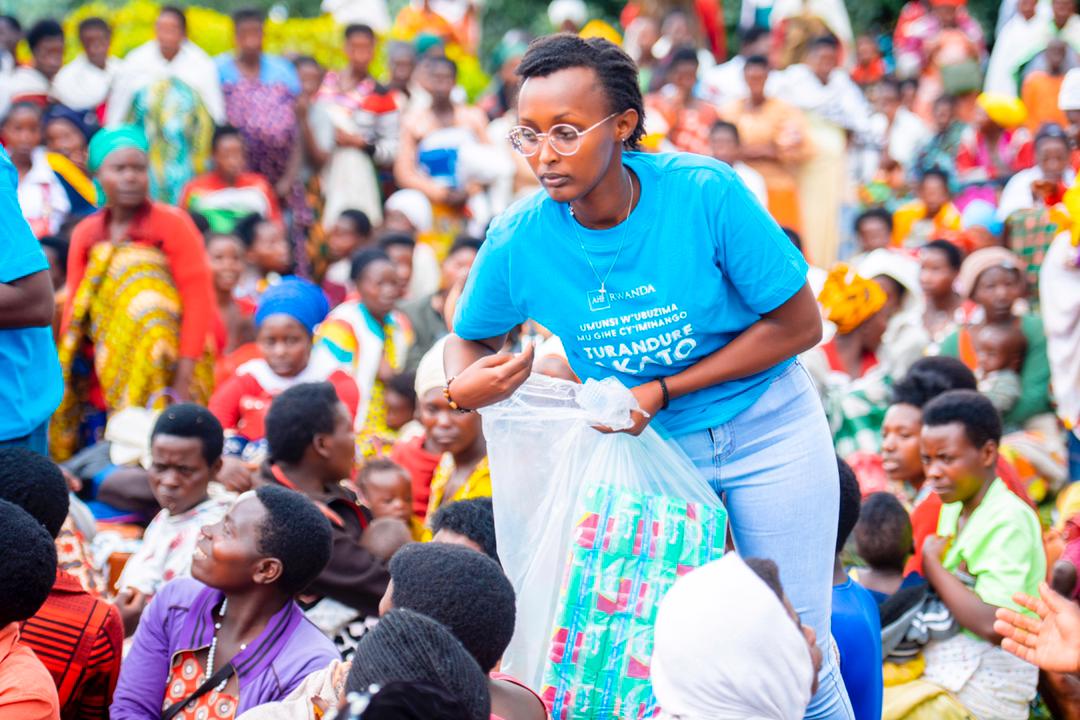 AIDS HealthCare Foundation (AHF Rwanda) on Friday donated more than 4000 sanitary pads to help women and girls in Rubavu district in Busasamana sector.
The donation was made during celebrations to mark the Menstrual Hygiene Day.
According to organisers, many families do not have the ability to buy sanitary pads following the disaster that hit the area last month.
Nahimana Valentine a resident of Busasamana sector, said that mostly women and girls in the rural can't afford to buy sanitary pads for themselves, arguing that men often have money but do not feel it is their responsibility to buy these sanitary pads for their wives.
"For us who live in the rural, getting money to buy cotex is a big problem, because there are men who ask them to buy it for you and you are ashamed and refuse to say it," She said.
Prevention Programs Manager in AHF Rwanda, Nteziryayo Narcisse, said that men as heads of many families in the country have the responsibility to help their wives or daughters with sannitary materials to ensure good hygiene during menstruation to help them continue their work.
He said, "Men should understand that they have the responsibility to buy sanitary pads for their Girls."
Ishime Pacifique, Vice Mayor Social Affairs said that cleanliness requires cooperation and that's why men should not ostracize women and girls during menstruation, but men should go and buy sanitary pads for them.