President Ruto Meets Leaders of Apple, Google,Microsoft,Intel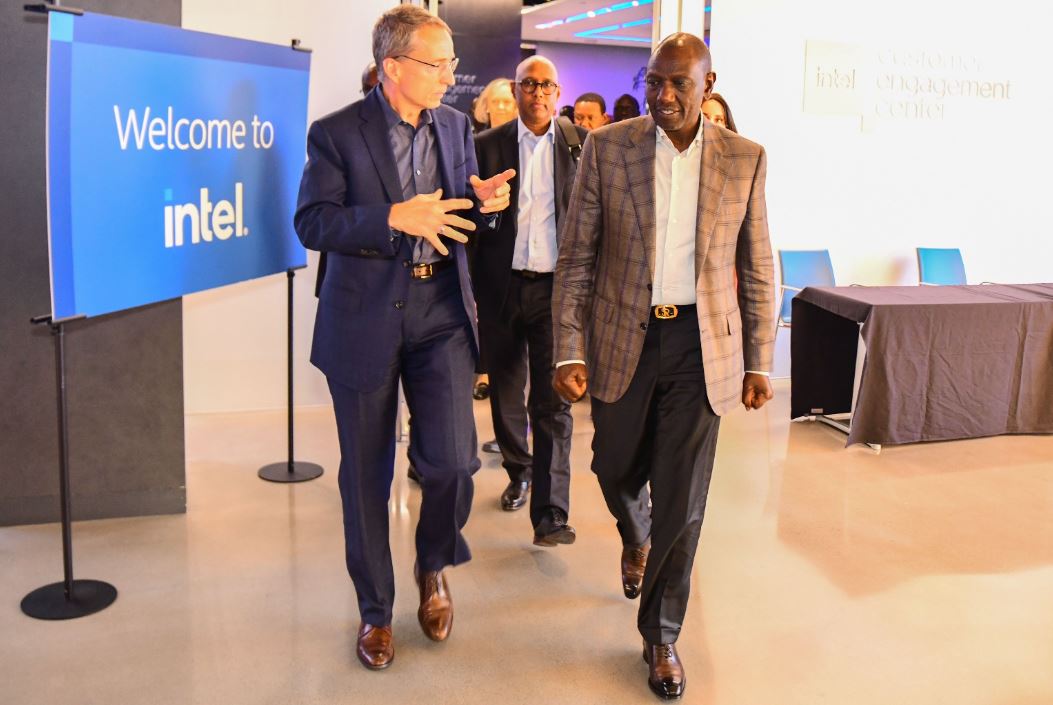 Kenya's President William Ruto on Saturday travelled to Silcon Valley in US and held talks with leaders of Microsoft, Intel, Google and Apple to find solutions to his country's struggling tech start-up sector commonly known as Silcon Savannah.
According to the a communique by the Kenyan State House handlers, "the visit aims to enhance investment opportunities and trade relations with the United States with a particular focus on nurturing Kenya's thriving start-up sector."
"Kenya is a full package investment destination; economically stable, entrepreneurial, secure, innovative with a favourable tax environment, skilled labour force, technological expertise, green energy credentials and a gateway for six undersea fibre-optic cables providing reliable data connectivity," Ruto told the Tech giants at silcon valley.
President, who is in the US to participate in the United Nations (UN) Secretary-General's Climate Ambition Summit, will hold meetings with representatives of Big Tech, many of who were incubated at Silicon Valley – the global centre for technology and innovation.
Ambitious Ruto is pushing Kenya to become a leader of Africa's ICT and is thus courting US tech firms to pursue the investment prospects in Kenya.
Anza Now CEO Bobby Gadhia, whose initial tech firm PC World Limited collapsed in 2016, has noted, "Ruto's visit is fantastic for Kenya's tech sector. Our start-ups sector is so talented but underutilised at the same time. This visit will hopefully bring us in the radar and make us more visible."
"The current challenges the start-ups sector is facing is a separate issue. These challenges are being faced by other sectors too. So the visit will hopefully attract more investment which will have a positive boost to the sector and to the country in general," he adds.
A recent report by London-based public relations agency Wimbart cited ineffective investor relations as the key impediment to funding opportunities, saying that 71 percent of African tech investors would hesitate to put money in a start-up that fails to provide regular updates.
Among the frustrations with startups that investors cited are lack of clarity and focus, vague performance metrics, absence of actionable insights, selective reporting as well as inconsistent reporting timelines.
"For start-ups in Africa and across the globe, effective investor relations communication is critical to securing funding, maintaining solid relationships with their existing investors, building credibility, and attracting new and long-term investors," according to a local analysis in a Kenyan daily Businessdailyafrica.