President Museveni Signs Controversial Anti-Gay Bill into Law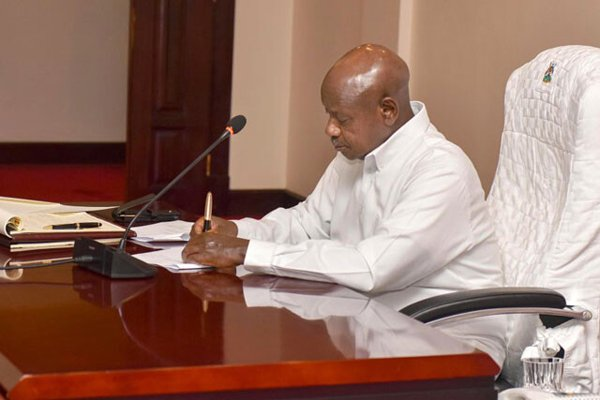 Uganda's President Kaguta Museveni has assented to the Anti-Homosexuality Bill 2023.
The controversial bill that spent weeks in parliamentary sessions has finally been signed by the President and now becomes the Anti-Homosexuality Act 2023.
"I now encourage the duty bearers under the law to execute the mandate bestowed upon them in the Anti-Homosexuality Act," the Speaker of parliament, Anita Among said on Twitter. "The people of Uganda have spoken, and it is your duty to now enforce the law in a fair, steadfast, and firm manner."
The new law prescribes death penalty for "aggravated homosexuality," which is defined as acts of same-sex relations with children, disabled people, people infected with HIV and those carried out under threat or while someone is unconscious.
A suspect convicted of "attempted aggravated homosexuality" can be imprisoned for up to 14 years, according to the legislation.
The law doesn't criminalise those who identify as LGBTQ, which had been a key concern for campaigners who condemned an earlier draft of the legislation as an egregious attack on human rights.
The USA has banned Uganda's Speaker of Parliament from stepping on US soil after President Museveni signed into law the tough anti homosexuality bill.
Uganda's Speaker becomes the first victim of the much scrutinized anti-gay legislation.