Pope Francis 'in good condition' After Surgery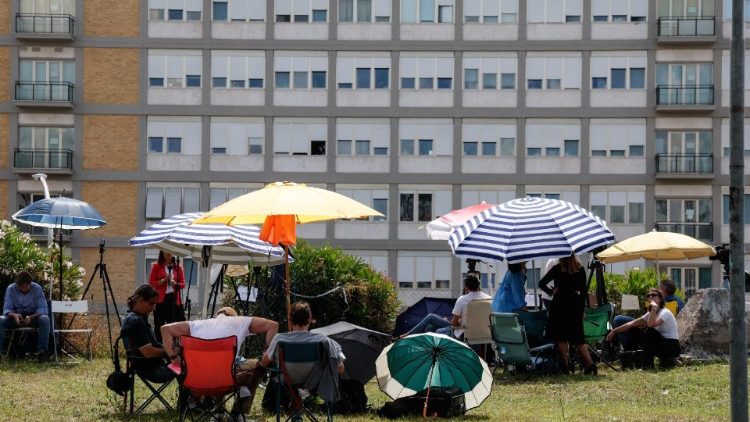 Pope Francis continued Thursday to recover in Rome's Gemelli Hospital from his laparotomy and abdominal wall plastic surgery on Wednesday afternoon.
In a statement to journalists accredited to the Holy See, the Director of the Holy See Press Office, Matteo Bruni, said: "The medical staff following the post-operative progress of the Pontiff reports that Pope Francis spent a quiet night, managing to rest for a long time; he is in good overall condition, and is alert and breathing on his own."
"The routine follow-up examinations are good. He will take the necessary post-operative rest for the whole day."
"The Pope has been made aware of the messages of closeness and affection that have arrived in the last few hours, and has expressed his gratitude, while at the same time asking for continued prayers."
Meanwhile, more messages of closeness and best wishes for a speedy recovery continue to pour in from around the world.
Earlier Thursday morning, via Telegram, Matteo Bruni communicated to journalists that the first night of Pope Francis' stay at the Policlinico Gemelli hospital went well.
On Wednesday, his surgeon, Dr. Sergio Alfieri, told reporters that the Pope was conscious, alert, and joking after surgery.
Dr Alfieri said the Pope should eventually be able to resume travel and his normal activities, but should not lift heavy objects.
As a standard precaution, the Pope will stay in the hospital for 5 to 7 days. On Wednesday evening, the Holy See Press Office announced that his audiences have been suspended until 18 June.
Journalists from around the world have set up outside Gemelli Hospital to follow news of Pope Francis' recovery.