'Merge Chair Of AU, Summit Positions', President Ruto Says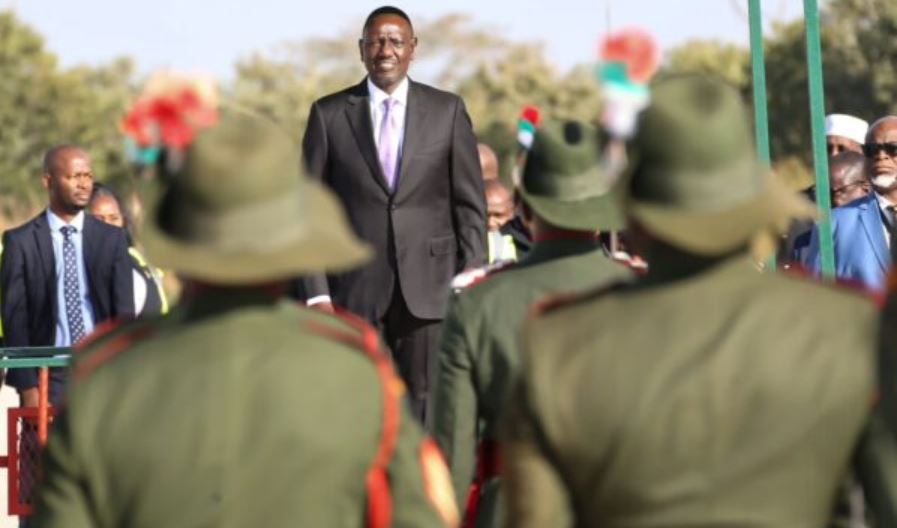 President William Ruto of Kenya has called for reforms to have a stronger African Union that is capable of effective global engagement on various pressing issues.
The Kenyan leader was speaking Thursday during the 22nd COMESA Summit of Heads of State and Government in Zambia's capital Lusaka.
He urged member states to consider donating power to AU on matters trade, regional and global security as well as other areas that Africa can benefit from engaging together rather than individually.
"We should merge the position of chair of the AU Summit and that of the AU Commission into one so as to give it sufficient leverage to engage on behalf of Africa," he added.
President Ruto asserted that empowering the AU with sufficient capacity is crucial for it to perform at the level of its aspirations.
Without reforming the AU, Ruto argues that, the desired "African Solutions, Agenda 2063, the Africa Continental Free Trade Area and the Young, Clean Green Continent of the Future will never be a reality."
"The AU Reform Agenda must therefore be a priority and we must interrogate and conduct the process to ensure that structurally, the roles of the Bureau, Summits, Committees, Regional Caucuses, Secretariat and Commission are duly rationalized to give Africa a fit-for-purpose continental governance body with the capacity to engage globally," he said.
President Ruto expressed confidence that through economic integration anchored on green investment, value addition, and tourism, Africa will usher in an era of unprecedented transformation and prosperity for its people.
He highlighted that the Africa Union's Agenda 2063, and the United Nations' Sustainable Development Goals, as well as COMESA's strategic objectives have been incorporated into Kenya's national transformation agenda in a bid to empower the country to pursue opportunities locally and effectively.
He added that his administration is also championing for the radical repositioning of Africa as the clean, green young continent of the future in order to exploit the opportunities arising from global transition to green industrialization.