ICCN Director Accused of Supplying Fuel To M23 Rebels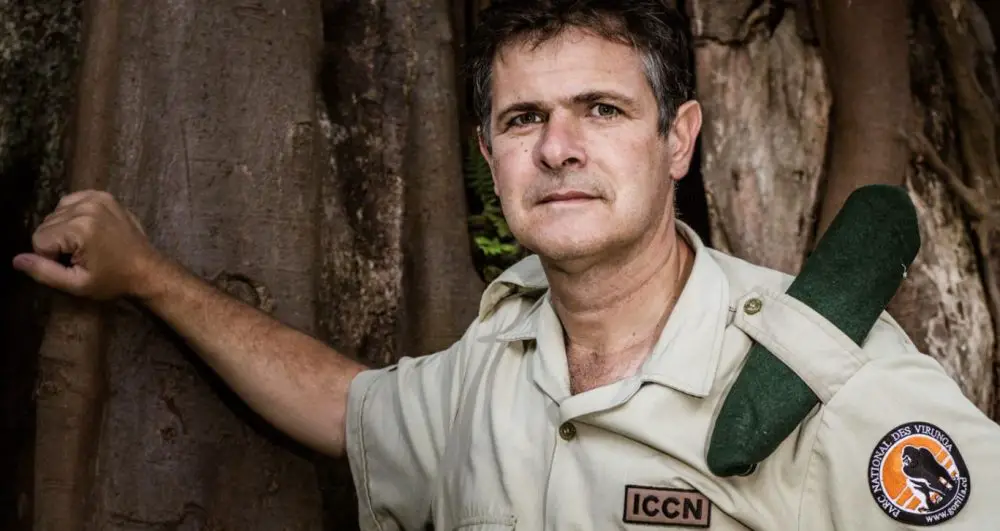 Emmanuel de Merode, director of the Congolese Institute for the Conservation of Nature (ICCN/North-Kivu) has come under sharp criticism for aiding the M23 rebels.
According to Muhindo Nzangi the Congolese Minister of Higher and University Education de Merode is allegedly hosting and supplying the M23 fighters who occupy several towns in the territories of Rutshuru and Nyiragongo, in North Kivu.
"This is an opportunity for me today to denounce. The Director of the ICCN, Emmanuel de Merode who stayed in Rumangabo, the ICCN hotel to practically turn it into the HeadQuarters for the M23", he said.
According to him, the ICCN, through de Merode and the Virunga Foundation, provides fuel to the M23 units that operate in this zone.
"We are aware of the meetings they had in Matebe, saying that the M23 are committed to protecting the Matebe dam and in return they will receive fuel worth U$20,000. But the ICCN vehicles are used by the rebels to ensure their supplies in all the corners they have," claimed Muhindo Nzangi.
This Minister also representing North Kivu in the national assembly invited the Deputy Prime Minister, Minister of the Environment and Sustainable Development, Ève Bazaiba, to immediately, not only to dismiss the ICCN provincial director, but to terminate the contract which binds ICCN with the Congolese State through the management of such a "strategic" park.
"What neutrality can an agent of a public establishment have so that he can be authorized to work with the rebels? the Minister wondered.
However, Minister Muhindo Nzangi, called for deep reforms within the security and defense services. DRC troops have been badly humiliated by the sophisticated rebels who are believed could overrun Goma anytime.
"I believe that if we limit the war in the East to an economic war, we are taking a wrong turn.We must do everything so that as soon as possible we can have an army capable of defending the country", he said.
He said that His ministry has decided to introduce training on military preparation from this academic year, particularly for L1 LMD students.