Havana Hosts Summit of Group of 77+China, Kagame Attending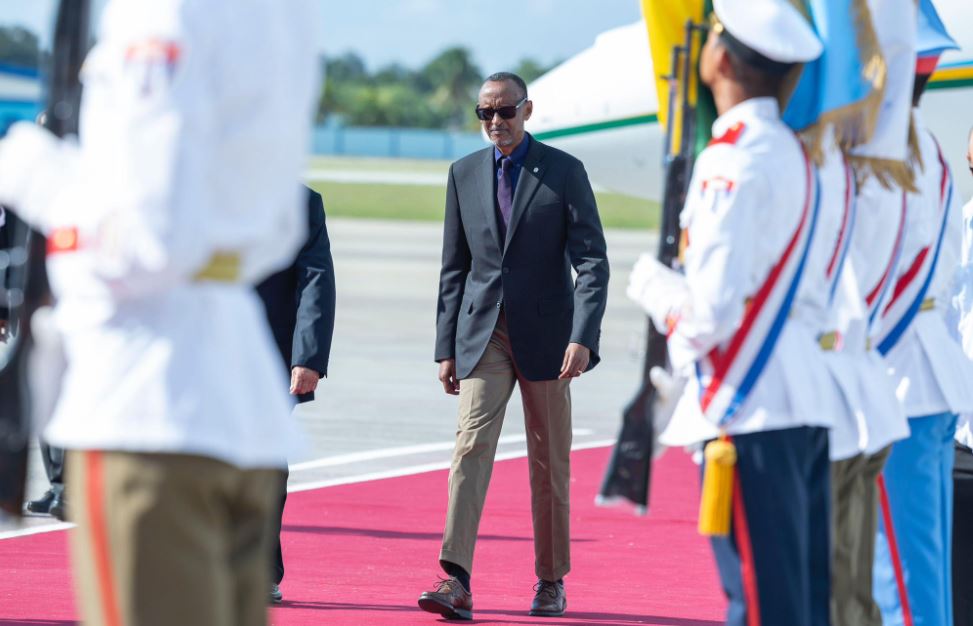 The two-day G77 + China Summit has kicked off today in Cuba's capital Havana under the theme the role of "science, technology and innovation" in development.
President Paul Kagame of Rwanda arrived in Havana on Thursday to join leaders from G77+China, a group of developing and emerging countries representing 80 percent of the global population.
The summit(Sept 15-16) in Cuba is seeking to promote a "new economic world order" amid warnings of growing polarization.
The foreign minister of host Cuba, Bruno Rodriguez, told reporters on Wednesday that the summit should conclude Saturday with a statement underscoring "the right to development in an increasingly exclusive, unfair, unjust and plundering international order."
The bloc was established by 77 countries of the global South in 1964 "to articulate and promote their collective economic interests and enhance their joint negotiating capacity," according to the group's website.
Today it has 134 members, among which the website lists China although the Asian giant says it is not a full member.
Cuba took over the rotating presidency in January.
"From the Havana Summit, we will reaffirm our commitment to multilateralism, cooperation and development," Miguel Díaz-Canel, the president of Cuba, was quoted as saying in the media report.
Song Wei, a professor at the School of International Relations and Diplomacy at Beijing Foreign Studies University noted that Currently Western countries represented by the US treat some developing countries, for example, Cuba, which do not share their political stance or meet the standards of the US, unfairly, by frequently implementing the "big stick" of sanctions, which is highly detrimental to the development of developing countries, Song said.
The consistent position of "G77 plus China" is to build a world that is more just, more inclusive, and advocates international solidarity and cooperation, the Cuban diplomat said.
Cuban Ambassador to China Alberto J. Blanco Silva Commenting on the theme of the summit concerning the role of science, technology and innovation, the ambassador said scientific and technological progress is also key to achieving sustainable development.
However, the current unjust international economic order has exacerbated the marginalization of many developing countries in socio-economic and scientific and technological advancement, leading to severe consequences, he noted.