President Paul Kagame on Friday presided over the swearing in ceremony of newly appointed government officials for various dockets.
In his remarks, the Head of State noted, "In everything we do, we should always assess why we do not do what we pledge as leaders and understand that this can have an impact in the lives of our citizens."
"The life of a country and its people and politics are all based on choices. This is the time to remind you that we have responsibilities towards our country, it must come from within us and be seen in what we do," President Kagame added.
(Rtd) Gen. James Kabarebe took oath as Minister of State For Foreign Affairs and Regional Cooperation, while Mr Francis Gatare takes over as Chief Executive Officer of Rwanda Development Board.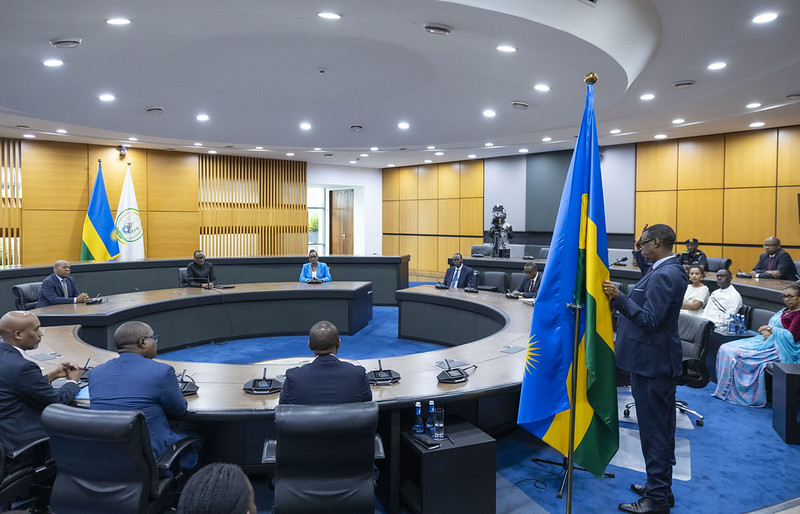 "I am humbled by the trust & confidence, thank you HE Paul Kagame for the new assignment. Honoured to join the super talented and committed team RDB and pledge to give it my all, to listen & learn. The Vision: Advance Public-Private partnership as engine of Rwanda's Economic growth," Mr Gatare said shortly after his appointment.
Bowing out of the RDB docket, former CEO Claire Akamanzi noted; "It was a great honor to contribute to the implementation of H.E Paul Kagame's visionary plans/programs for our country, with daily guidance & support. Congratulations Gatare on taking on the mantle. You've joined a great team and my best wishes to you all."
Proffessor Nshuti Manasseh is now a Senior Advisor in the Office of the President in charge of Special Assignments, While, Dr. Yvonne Umulisa is the Permanent Secretary in the Office of the Prime Minister.
Dr Alphonse Rukaburandekwe takes over as Director General of Rwanda Housing Authority, while Bonny Musefano becomes the Firs Counsellor at the Rwanda Embassy in Tokyo, Japan.