EU Commends Angola's Diplomacy Seeking Peace in DRC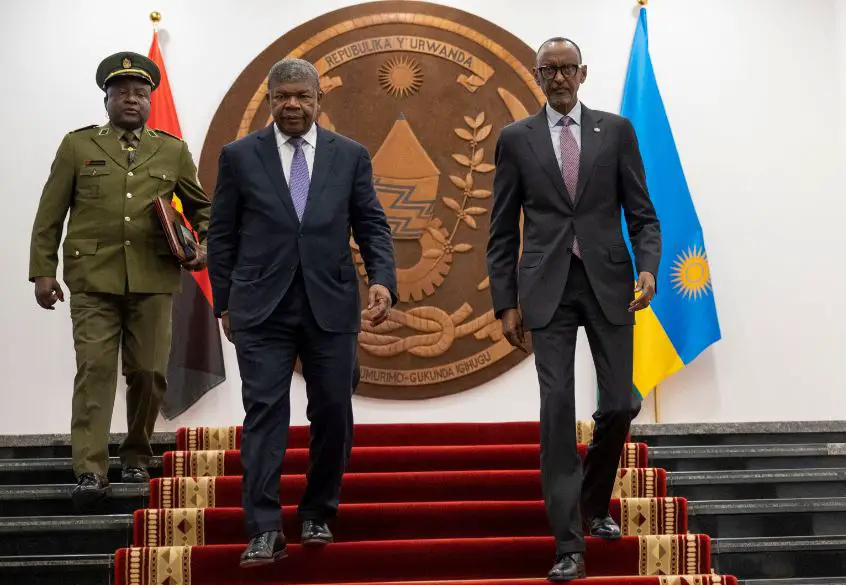 President João Lourenço of Angola has been on a marathon oscillating between Kinshasa and Kigali, stepping up negotiations aimed at silencing the guns in Eastern DRC and helping fix the rift between the two neighbouring countries.
His efforts have been commended during the meeting of European Union Foreign Affairs Ministers.
Portuguese Minister João Cravinho said that the EU Foreign Affairs Ministers meeting on Monday also focused on "the situation in the Great Lakes", where "a situation of humanitarian catastrophe" is currently being lived, with "literally millions of deaths along the of recent years".
These Ministers, welcomed the diplomatic work that Angola has been carrying out with a view to pacification in the DRC, said Portuguese Minister João Cravinho.
João Cravinho also noted that "there is a peace process, a political dialogue that is being mediated by Angola, between Rwanda and the Democratic Republic of Congo", which the European Union supports.
It should be remembered that last week, President João Lourenço, Chair of the International Conference on the Great Lakes Region (ICGLR), was hosted in the Rwandan capital Kigali where he held talks with President Paul Kagame.
According to Rwanda Presidency, Kagame and Lourenço held "discussions on matters of regional security."
Kinshasa has repeatedly accused Kigali of supporting the March 23 Movement (M23), in a crisis fueled by the consolidated advance of these rebels in North Kivu.
Rwanda has also denied the allegations and in turn accuses the DRC of supporting another rebel movement, the Democratic Liberation Forces of Rwanda (FDLR), mainly composed of remnants of genociders who are fueling a genocide idealogy.