Ethiopia's Tigray Rebels Accept Ceasefire Deal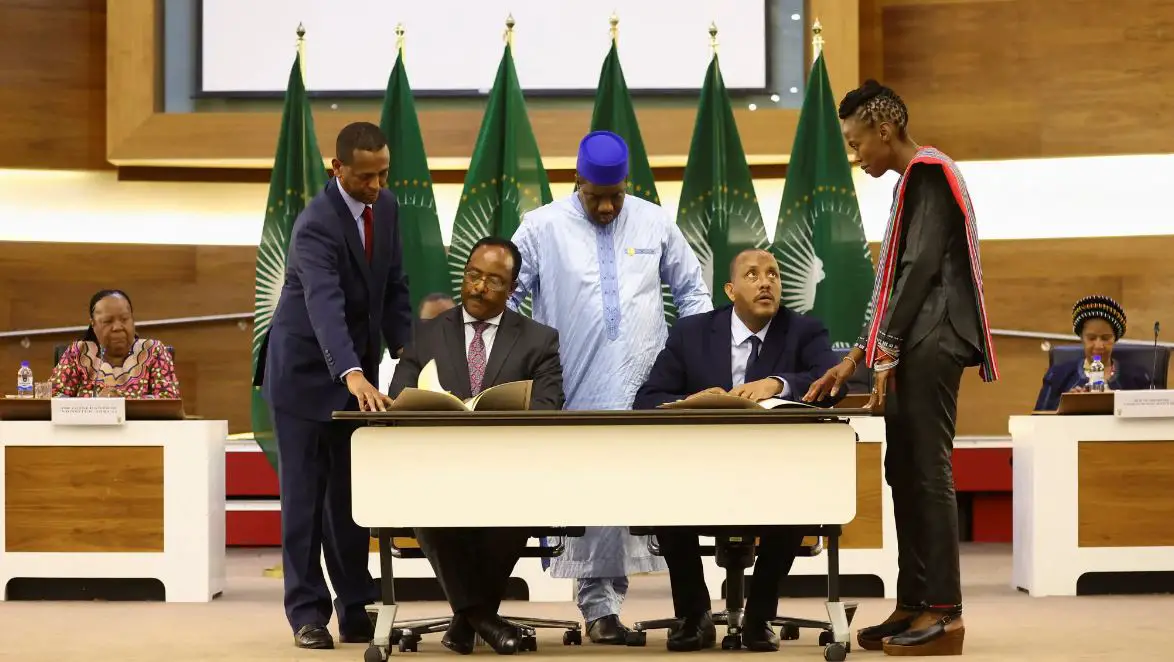 Ethiopia's government and leaders of the dissident Tigray region agreed to renew a cease-fire in a civil war effectively ending a two-year conflict.
Representatives of the Ethiopian government and the Tigray People's Liberation Front signed the accord in the South African capital, Pretoria, where peace talks began on Oct. 25.
Senior officials from both sides shook hands and smiled after signing an agreement in South Africa to cease hostilities. The surprise deal came one day before the second anniversary of the start of the war, on Nov. 3, 2020.
The deal was signed by Getachew Reda, a senior leader in the Tigray People's Liberation Front, and Redwan Hussien, Mr. Abiy's national security adviser, in Pretoria.
"We have agreed to permanently silence the guns and end the two years of conflict in northern Ethiopia," the two sides said in a joint statement.
The joint agreement signed on Wednesday outlines a plan to allow humanitarian access to Tigray, where a punishing government siege of the region has cut off electricity, banking and other vital services for over 16 months.
The deal also has provisions for reintegrating Tigray's regional government back into the central government, and noted that the Ethiopian government would rebuild all infrastructure damaged in the war.
The two sides also agreed to "a detailed program of disarmament, demobilization and reintegration" of Tigrayan forces, they said.