Dozens Of Rwandan Companies File For Bankruptcy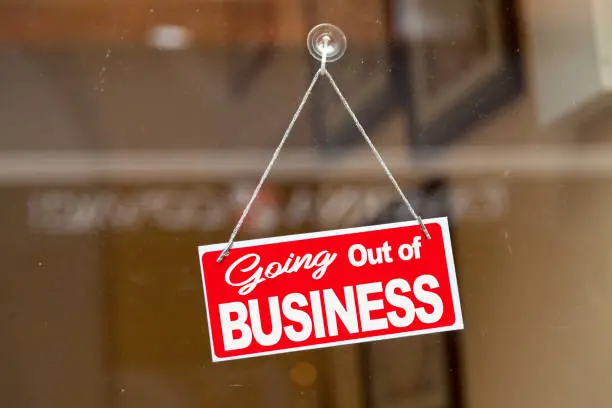 51 local firms have filed for bankruptcy, according to a public notice released by the Rwanda Development Board on Monday, October 1.
Majority of these companies are from Gasabo, Kicukiro, Nyarugenge and Musanze districts.
As per the notice, any person or institution can deliver a notice of objection to the Registrar General at RDB to halt the closure in a period of 20 days.
"Any person or institution with an objection to the removal of these companies may deliver a notice of objection to the Registrar General to the address below not later 20 days after publication of this advert" the announcement reads in part.
The public notice was made pursuant to the Law governing companies in Rwanda, where the general public must be informed before companies are announced insolvent so that any person with concerns such as debt can file a complaint or objection.
Richard Kayibanda, the Registrar General, who also signed on the notice, told Tarrifa that the companies can be removed from the registrar's file of companies even when the shareholders don't give reasons for closure.
"What is most important is that companies seeking closure must have fulfilled all the required legal processes. The owners can willingly decide to close off their company because their goals are deemed to be unachievable," he said.
According to the company law, one of the reasons that a company may seek closure is ceasing to carry its own businesses, or when it has discharged in full its liabilities to all its creditors among others.
As a requirement, companies seeking closure must have no arrears with the taxman.
A study released last year by Private Enterprise Development In Low Income Countries indicated that 80% of Rwandan firms temporarily closed due to effects of Covid-19, laid off 25% of its workforce and experienced decline in annual earnings by 26% compared to pre-pandemic periods.
The study indicated that business owners continuously encountered challenges in maintaining operations in both sales and access to inputs due to Covid-19 interruptions.
"The firms were strongly impacted by lockdown measures to contain the spread of Covid-19 in Rwanda," the report says.
The study shows that 82% of these firms in the sample were found to be located in the capital Kigali and (44%) operated in the services, wholesale (27%) and construction sectors (11%).