Ecuador Presidential Candidate Villavicencio Killed At Campaign Rally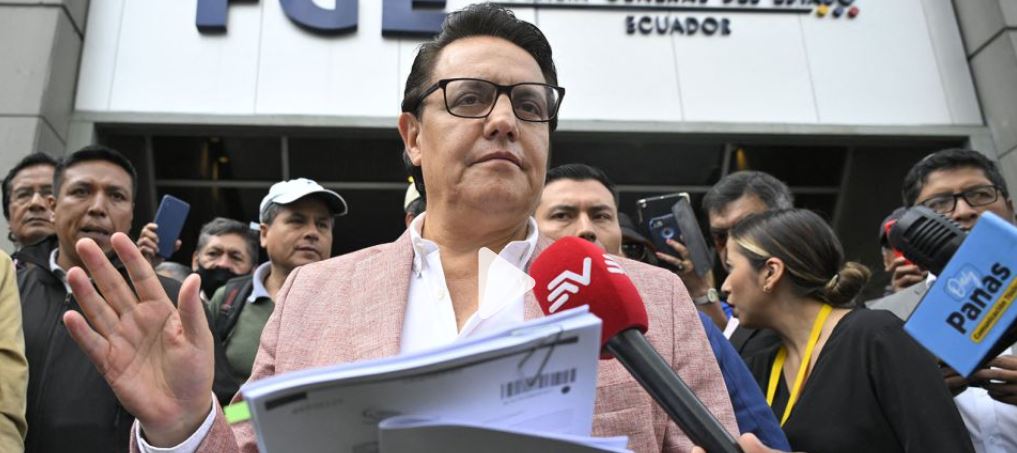 The politico tempo in Ecuador remains tense following the assassination of presidential candidate Fernando Villavicencioless than two weeks before an election.
Mr Fernando Villavicencio was a journalist known for his crusade against corruption.
Villavicencio was shot dead at a Movimiento Construye political rally at a school north of the capital Quito, campaign team members confirmed to media.
President Guillermo Lasso confirmed on social media, vowing the killing will not go unpunished.
The murder took place when Villavicencio walked away from the campaign rally toward a vehicle surrounded by several police officers and a crowd of onlookers.
As he got into the backseat of the vehicle, at least 12 gunshots were heard. A policeman quickly closed the door behind Villavicencio and many people were seen taking cover from the gunfire, including his security detail.
President Lasso said he was "outraged and shocked" by Villavicencio's killing.
An investigation into the assassination has been launched, the Attorney General's office said.
"My solidarity and condolences to his wife and his daughters. For his memory and his fight, I assure you that this crime will not go unpunished," Lasso said on X.
The President said he had called an urgent meeting of his security cabinet to discuss the assassination.
"Organized crime has come a long way, but the full weight of the law will fall on them," Lasso said.
Seven of the eight presidential candidates, including Villavicencio, were under police protection, Ecuador's Interior Minister Juan Zapata said earlier this week, local media reported Tuesday.
Villavicencio was a legislator in the country's National Assembly before it was dissolved by Lasso in May, leading to early elections.
Lasso had faced an impeachment vote over accusations from opposition legislators of embezzlement before he took office, which he denies.