EAC Heads Of State Discuss DRC Security Situation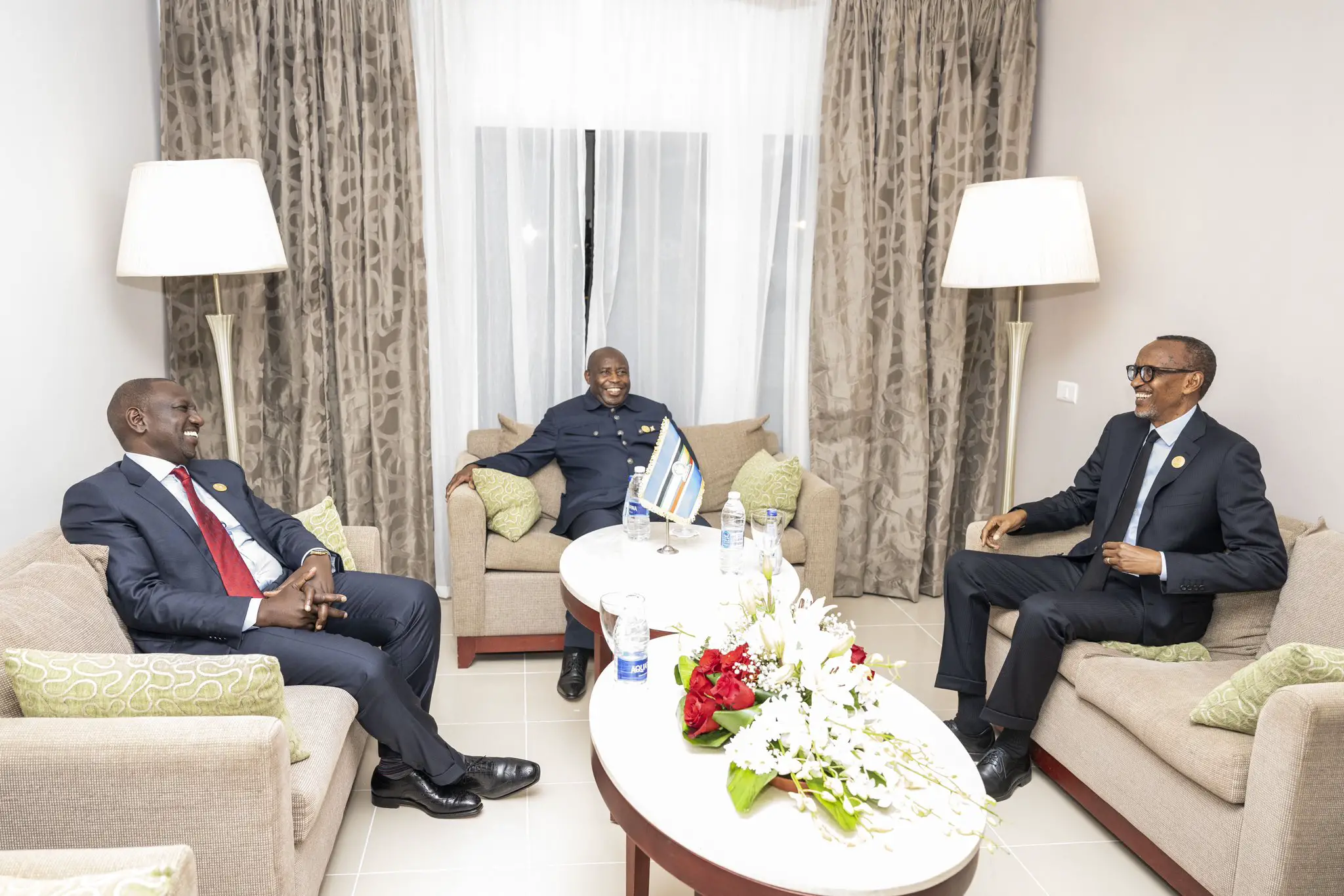 On Monday evening, Burundi's President and current Chair of EAC, Gen. Evariste Ndayishimiye, presided over a high level consultative meeting in Egypt on the situation in Eastern DRC.
President Paul Kagame, Kenya's William Ruto and Tanzania's Suluhu Samia were present. DRC was respresented by Premier Sama Lukonde.
A source told Taarifa late evening that the talks were deeply reflective and candid, but too sensitive with some firm stances on the security dimensions that are brewing the tensions between Rwandan and DRC.
Fortunately, the Heads of State present seemed well informed about the root causes of the situation, but all wondered why a known problem with clear options for a solution lacked deliberate actions.
At least two of the Presidents, Kagame and Ndayishimiye, both military generals, have a wider knowledge of the matter, thus with authority to openly consult and share views on the ideal and quick course of action to deescalate the tensions.
Earlier in the day, DRC had made the situation even worse after violating Rwanda's Airspace. DRC's Sukhoi-25 fighter jet, briefly landed at Rubavu Airport in Western Province, at around 11:20 am.
"No military action was taken by Rwanda in response, and the jet returned to DRC," a government communique said. DRC Government acknowledged the incident.
"Rwandan authorities have protested this provocation to the DRC Government, who acknowledged the incident."
Rwanda's government spokesperson, Yolande Makolo said the incident "is one of many provocations following cross-border shelling of Rwandan territory with rockets earlier this year. These unacceptable incidents are happening when diplomatic efforts are underway in Luanda, Nairobi and in Bujumbura."
DRC is accusing Rwanda of aiding M23, a Congolese armed group that fights for rights in Eastern part of the country. Rwanda denies the allegations as fabrications for scapegoat for DRC's poor governance and security vacuum.
Eastern DRC is a hotspot for over 100 rebel groups who have terrorised local communities and endangered the livelihoods of thousands of people, a problem the DRC government has failed to address and resulted into local communities creating their own security apparatuses such as M23.
EAC has began deploying in the region to ease tensions as talks proceed.