Aston Villa Taking up Moussa Diaby From Bayer Leverkusen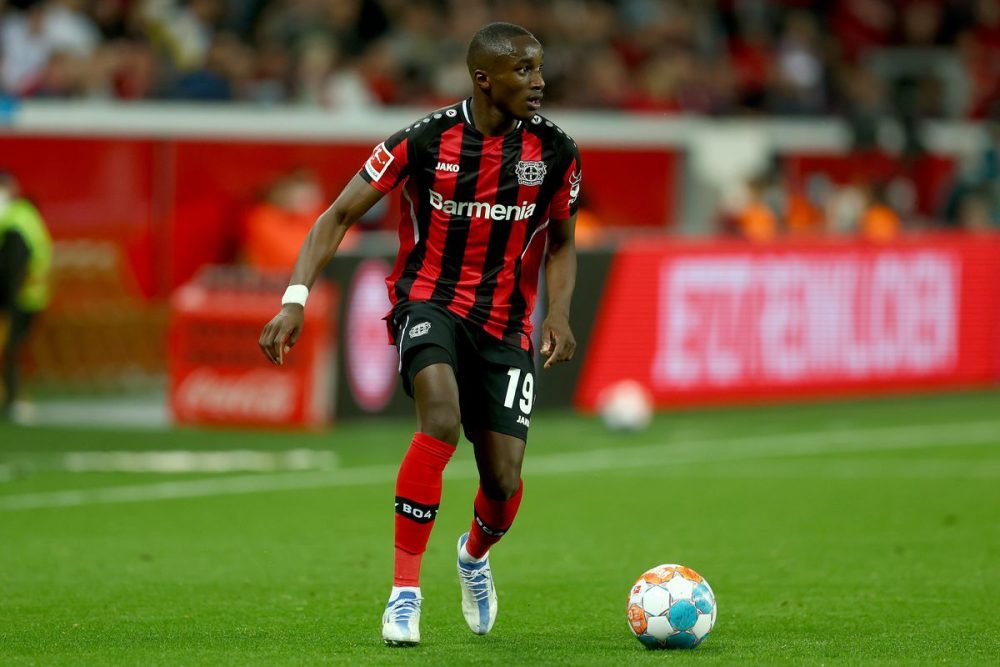 In todays latest football updates, Taarifa has understood that Aston Villa is closing in on securing Bayer Leverkusen winger Moussa Diaby.
Meanwhile, Manchester United manager Erik ten Hag says new goalkeeper Andre Onana is very keen to win trophies and will help his squad reach higher levels.
Erik ten Hag has said he respects Harry Maguire after taking the Manchester United captaincy away from him and says he is "very important" for his team.
Ten Hag made the call to install Bruno Fernandes as United captain in place of Maguire, who is now considering his Old Trafford options.
"We respect Harry," said. "Harry's very important for this squad, for this team.
"And, you know, in his role as centre-back, we have four centre-backs. I talked about consistency and we know we can't do it with 11 players and so I'm happy we have four very good centre-backs.
"And we will need them, and he has to fight for his place, as he did last year. He has a high potential so I'm sure he will do it, he will fight for his place and then it's up to him."
Ola Aina has arrived at Nottingham Forest's pre-season training camp in Spain and will have a medical ahead of a free transfer to the club.
The right-back's contract at Torino expired last month.
Aina started his career at Chelsea and has had loan spells at Hull and Fulham in the past.
On the other hand, A long-running dispute between Watford, Marseille and Pape Gueye has been settled in Watford's favour.
Watford announced the signing of Pape Gueye from Le Havre on 29 April 2020. He was supposed to become a Watford player when his Le Havre contract expired on 1 July 2020.
Instead, he switched agents and signed for Marseille in the summer even though he had signed a contract with Watford.
Watford complained to FIFA and in November 2021 FIFA's Dispute Resolution Chamber ordered Marseille to pay Watford £2.1m, banned them from registering players for two windows and suspended Gueye for four months.
The case then when to the Court of Arbitration for Sport and they have reached broadly the same conclusion as FIFA. They've found that Gueye terminated his Watford contract without just cause.
Marseille and the player have to pay Watford £2.3 million.
The panel found that Marseille didn't induce the player to sign for them so their transfer ban is lifted.
Gueye has one year left on his Marseille contract but he spent the second half of last season on loan at Sevilla.