Why Women In Rwanda Succeed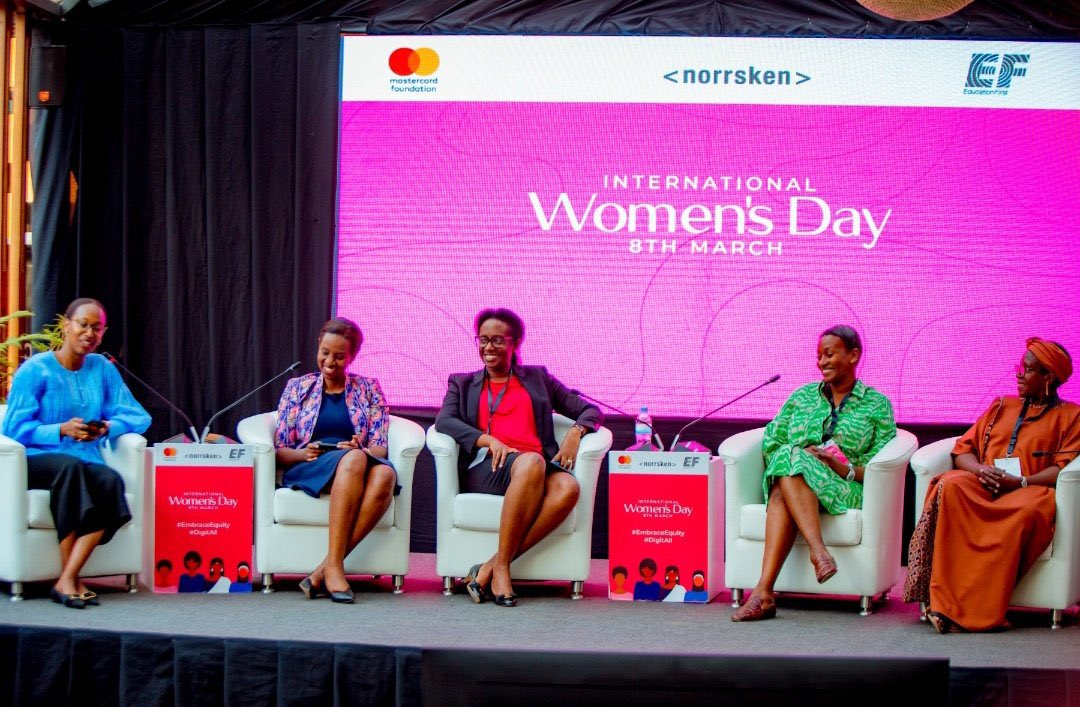 It is excruciatingly hot in Kigali's downtown on a Wednesday afternoon.
Two young girls are standing in one of the hallways at Norrsken, the largest hub for entrepreneurship on the continent.
They are rehearsing for a TV interview about their projects at the magnificent facility grooming Rwanda's next young millionaires.
It is International Women's Day. The campus is busy. Dozens of young women are moving up and down criss-crossing halls during a lunch break from an interactive conference organized by Norrsken, Education First (EF) and and Mastercard to mark the day. 
EF is a Swedish international education company specializing in language training, educational travel, academic degree programs, and cultural exchange.
Meanwhile, Agnes Kubwimana, a 28 years old medical specialist in Prosthesis and Orthosis, and one of the 20 young women undertaking an apprenticeship program by Women in Business Initiative at the Norrsken House in Rwanda, is also preparing to participate on a panel discussion later in the evening on "How Tech across sectors can drive gender equity and how women in tech can pave the way forward".
She will later in the evening share her experience as a young entrepreneur to inspire others as they celebrate the day. Kubwiman is a co-founder of HealthEdu and the Chief Operating officer.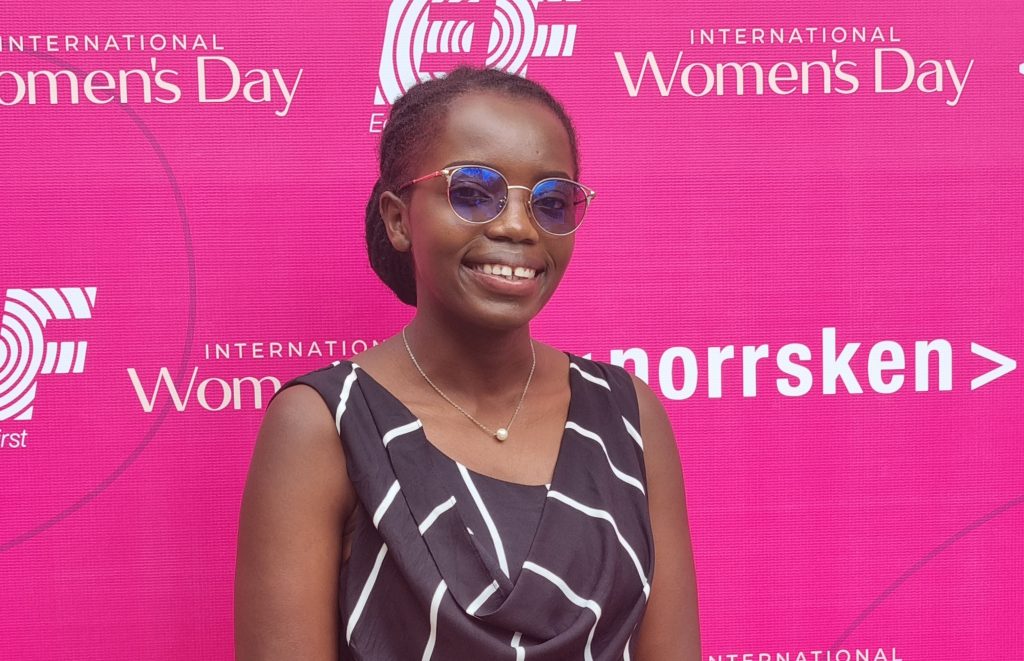 HealthEdu is a private capacity development tech-firm for health professionals, community health workers and the general population.
They provide evidence based health content and improve knowledge base and skills both online and offline.
Kubwimana, and a dozen others are demisfying stereotypes and dismantling discouraging beliefs that women cannot pursue certain domains such science and technology to greater heights.
Yet here at Norrsken House, these young women meet to strengthen their self-confidence and benefit their employability.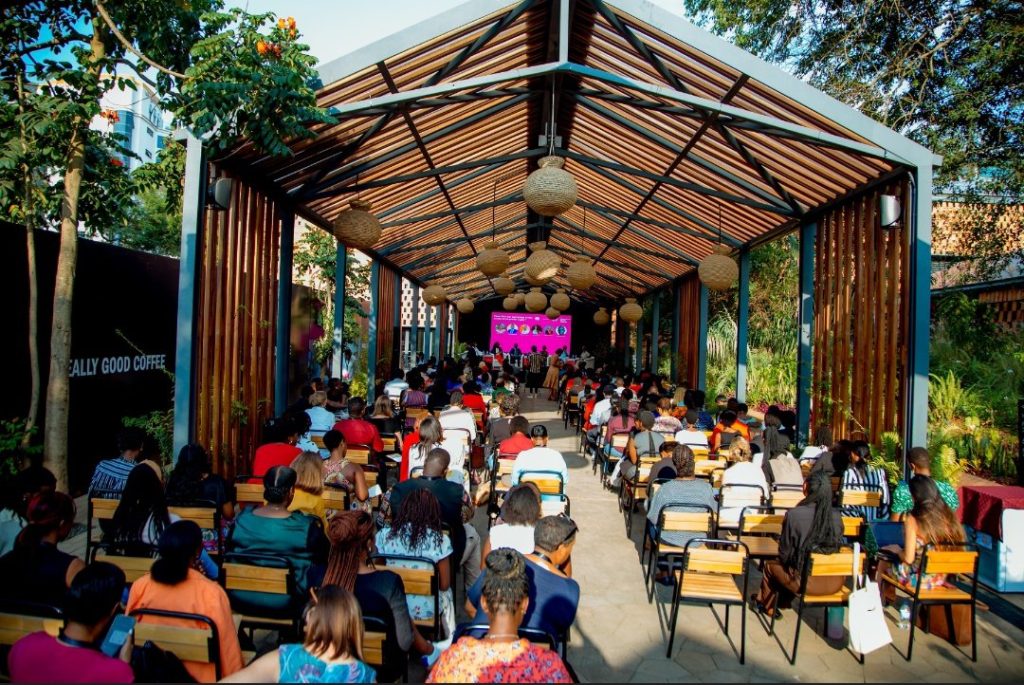 "There is no single technology that's not suitable for all, tech doesn't exclude any gender and we have women of all ages providing solutions to societies and women have ALl what it takes to elevate the technology," says Djuma Kubwimana, the Co-Founder of iDA Technology. He is also a consultant, and IT Education Specialist at Rwanda Coding Academy Capacity Development Project. 
He says girls and women are capable and sometimes performe better in schools and at the work place.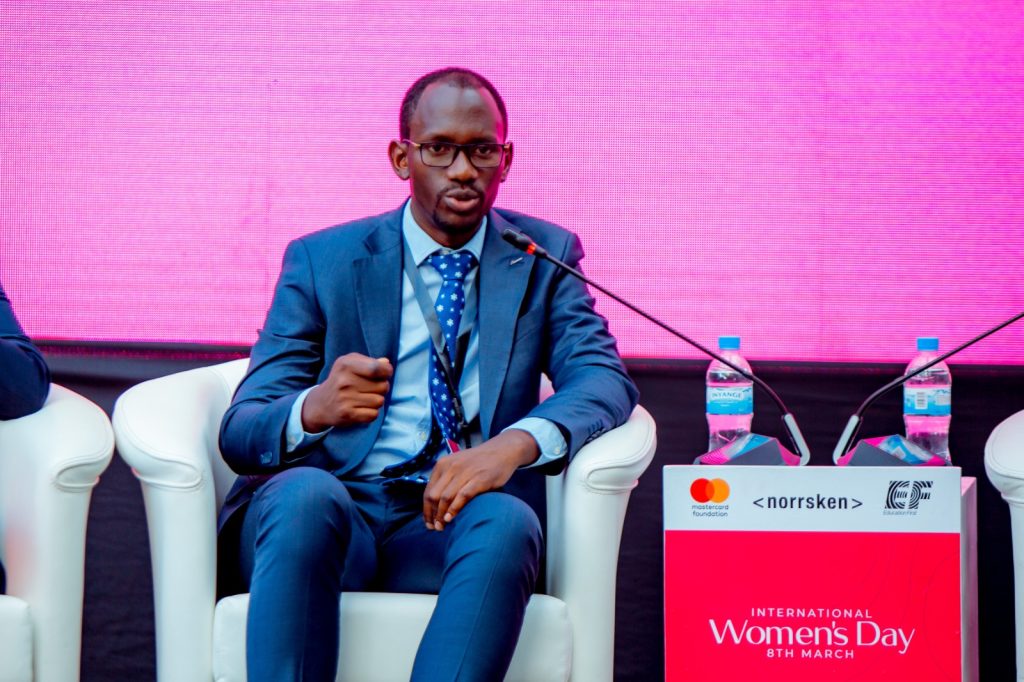 However, barriers still exist, and a range of them.
While growing up, Agnes Kubwimana was constantly told that some subjects and careers are for men. But this did not stop her from pursuing science, and later co-founding HealthEdu.
She was able to persue her dream and succeed because of the available ecosystem that empowers women.
"Rwanda has always been a champion of gender equality and consistently acknowledges the role of technology to achieve socio-economic development, especially in marginalized groups," says Clare Akamanzi, CEO of Rwanda Development Board (RDB).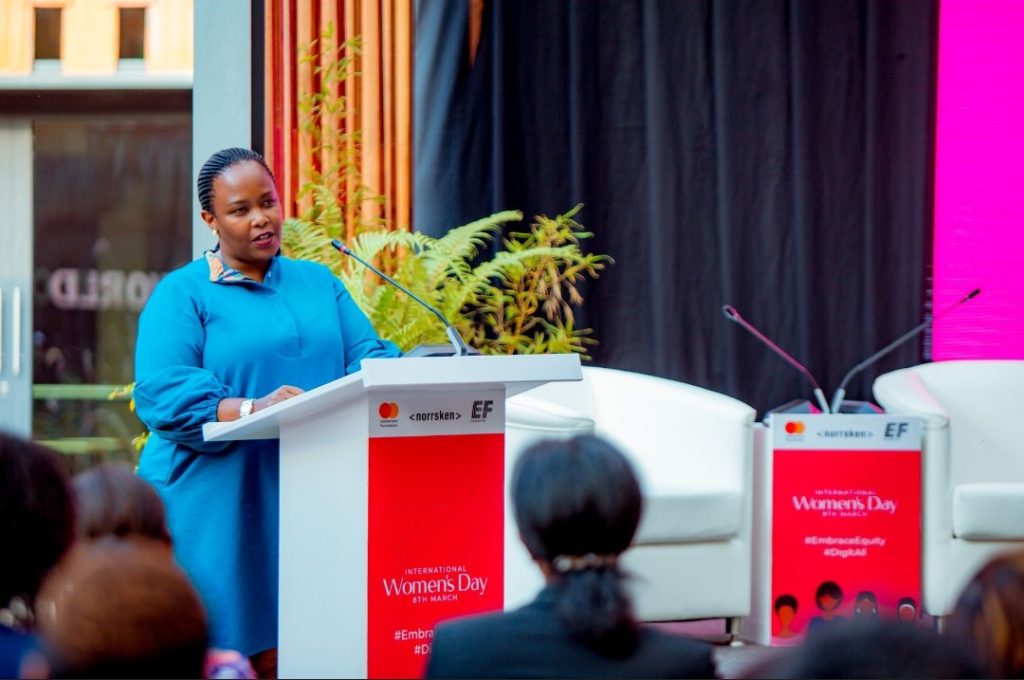 Akamanzi, who was invited to speak as a guest of honor and inspire young girls, says the idea of a digital revolution without gender inclusivity is unattainable.
"This is why the government has committed to putting gender at the forefront of discussions and policies in technology," she says.
It starts with representation, Akamanzi adds, saying thay the government of Rwanda, led by President Paul Kagame, hhasa deliberate strategy to ensure women's representation in all levels of leadership – Parliament, Government, and Board Membership-Gender budgeting.
Isabelle Byusa, Lead Education and Skills at Mastercard Foundation in Rwanda, is cognizant of the impact equity has created. 
"Equity recognizes that each person has different circumstances and is allocated the exact resources and opportunities needed to reach an equal outcome," she says and adds, "Today we heard from women with diverse backgrounds and circumstances, women who have had their fair shares of challenges, and have overcome them, women who have contributed to setting the ground of equity for others."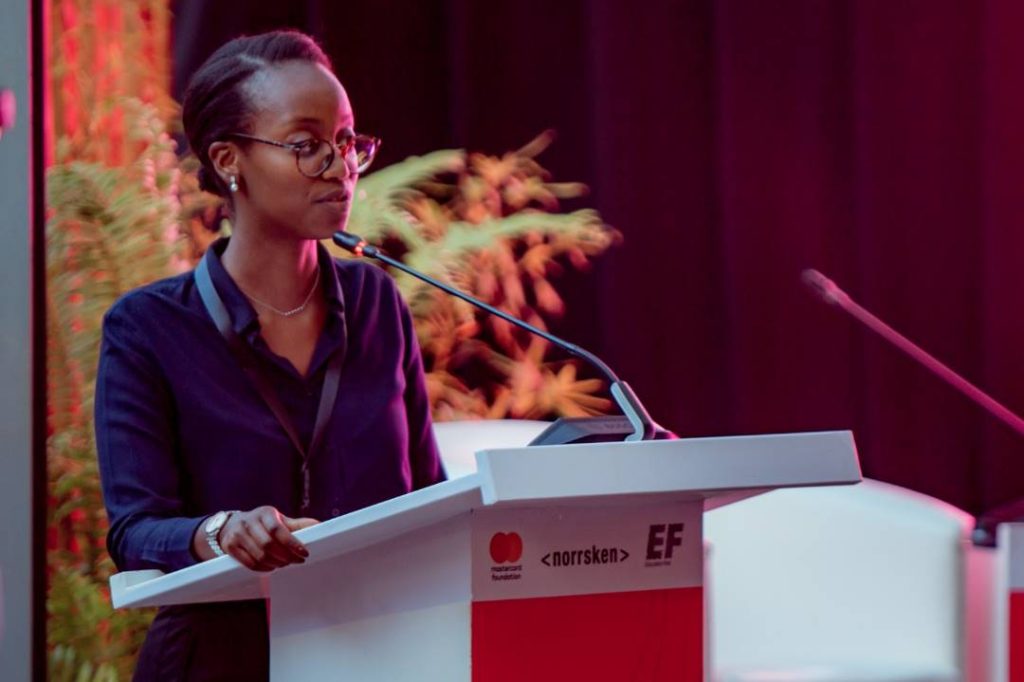 Women who have benefitted from the ecosystem came to testify and inspire young ones.
They brought new viewpoints and ideas to the world marketplace, they have challenged the status quo, they have changed how women were perceived in the workplace. 
"Thanks to them, we can now take for granted that women can be professional leaders in our society," says Byusa.
Rwanda has made significant investments in ensuring that women are not left behind with respect to acquiring much-needed technical skills.
"We have partnered with and attracted world-class educational institutions such as Carnegie Mellon, AIMS which have up to 30% female representation, and pioneered new schools such as the Rwanda Coding Academy who prioritize gender parity at the earlier levels of education to ensure a steady pipeline of women with competitive STEM skills," Akamanzi notes.
These investments are what the likes of Kubwimana and the cohort are tapping into to raise to the occasion. 
There is still a long way to go in the journey to build an equitable knowledge-based economy. 
In fact, the world has a long way to go, however, the trajectory in Rwanda is promising; the percentage of girls pursuing STEM in higher education as of 2021 was 38% compared to 21% in 2017 as shown in 2020/2021 MINEDUC's school census. 
There is however progress in different domains amd specifically on access to technology for women in Rwanda. 
Due to the various government's efforts to increase technology penetration across Rwanda, the 2022 Population and Housing Census reported that 22% of Rwandan women, 21 years and above own smartphones. 
"We should aim for 100% access to smartphones to empower women with access to information on education, employment, and business opportunities. Considering women are the backbones of a family unit, digital exclusion extends to their children as well," Akamanzi suggests.
In the world of digital transformation, tools are a must-have, if one intends to make major impact. 
Oriane Ruzibiza, Country Manager for EF, an experienced leader and marketer in the arts, culture and education sectors  believes that wherever needed as a community women need access to the actual tool that helps access digital information but also to adjust to a specific schedule vis-à-vis their side gigs, children and families."
Her point of view holds much authority because her main mandate is to train, uplift and support young women operating within the tech ecosystem. 
Ruzibiza's view is a populist one, across a broader spectrum.
Israel Ambassador to Rwanda, Dr. Ron Adam, who attended the IWD celebration, proposes efforts to provide gadgets to female students from rural Rwanda who are suffering from not having a digital device.
 "We can join efforts to provide them with tools and internet access to allow them explore their full potential," Ambassador Adam proposed.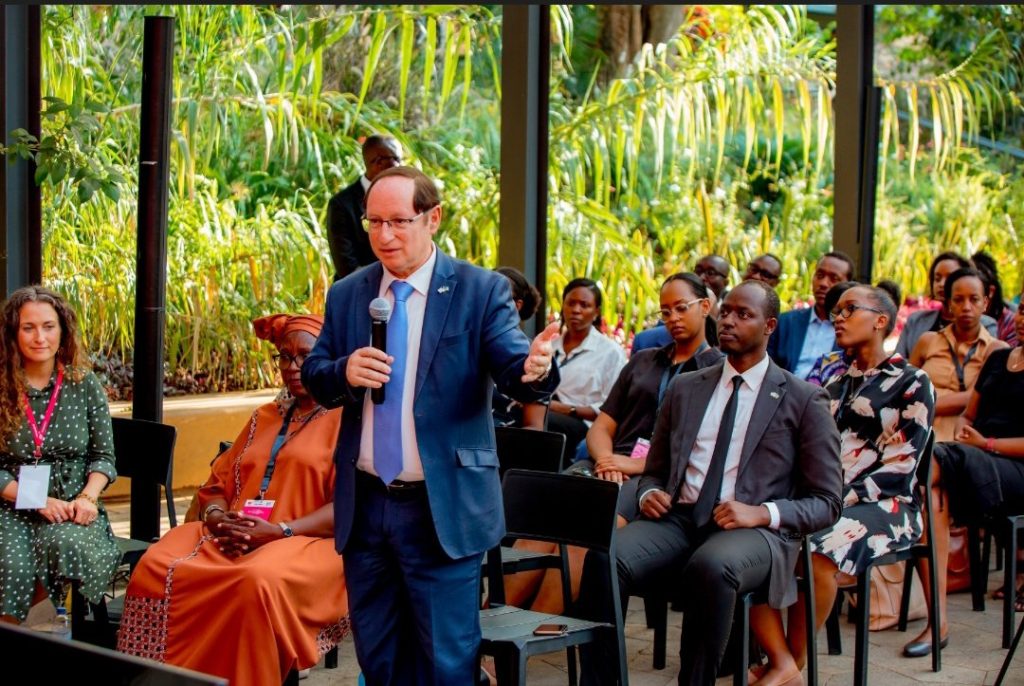 Julia Kennedy Svensson, Regional Director, EF, believes that it's up to everyone to constantly and consistently recognize and redistribute power – removing advantages and barriers, so all individuals have fair and equitable treatment, access and opportunities.
In Rwanda, this concept is widely agreed upon.
"One way in which we remove barriers is by supporting youth, particularly young women, to find and use their voices," she says. "Through our nationwide language program with the Mastercard Foundation and the Rwanda Development Board, we see that language is one of the most critical barriers people face when it comes to expressing themselves confidently, sharing their ideas, and accessing opportunities to improve their career paths. This particularly is the case for young women."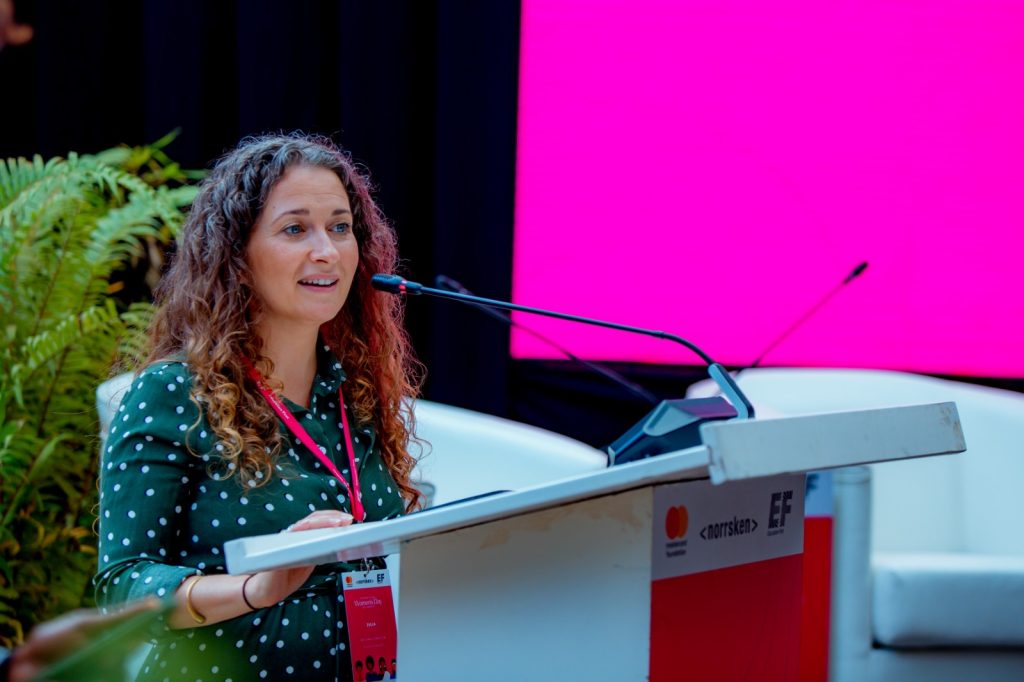 "Let's joyously celebrate women and all the ways we are different, while being deeply committed to fostering diversity, inclusion, equity and belonging," she adds.
So what do successful women do for other women to get there or how do they feel when follow women succeed? 
Dr. Diane Karusisi, CEO of BK, "seeing women growing and ascending to eagles," is one of the those things that make her exceedingly happy.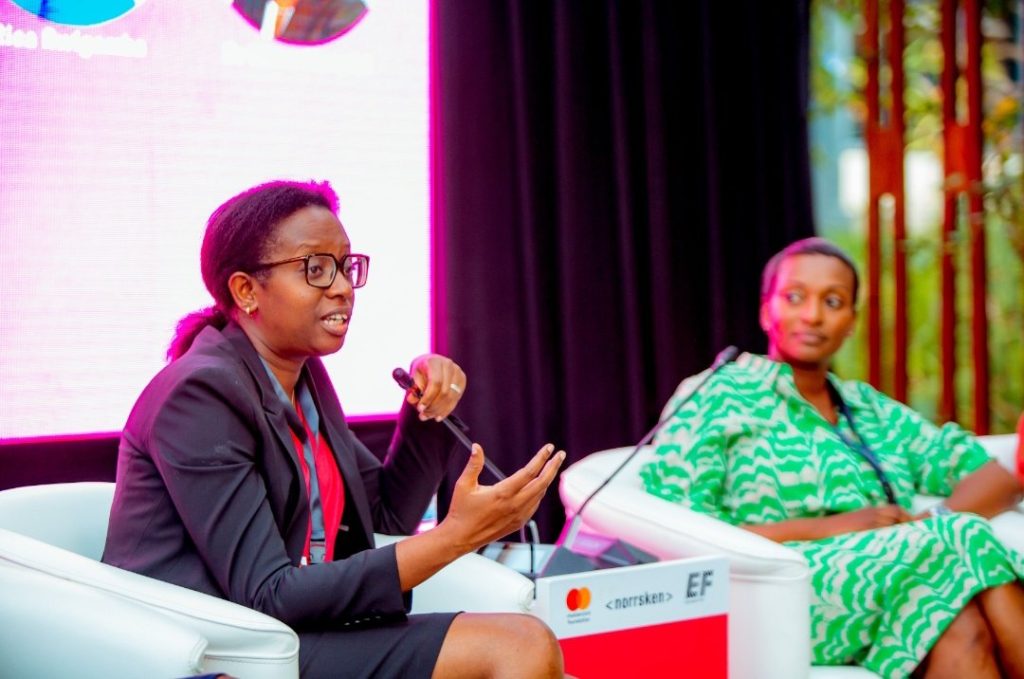 Additionally, she says, for this to happen, in whatever career, spouses should be support for a woman to break through.
And for Rica Rwigamba, Country Director of Mastercard Foundation, the most valuable thing is to embrace equity to make sure resources and opportunities continue to cascade to the next generations.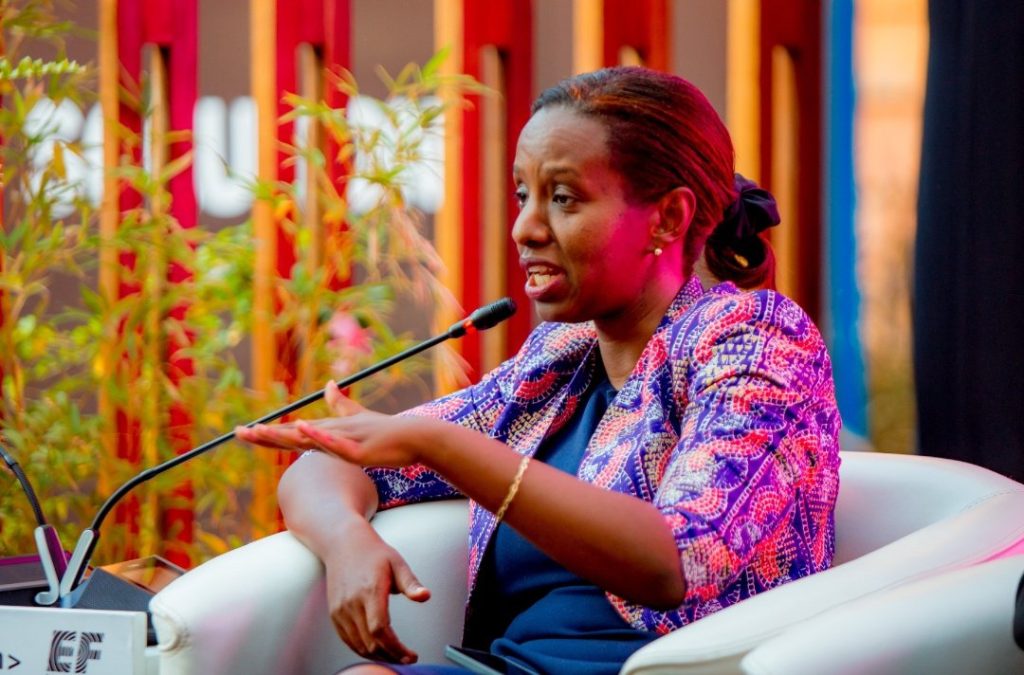 "Let's show the world when we work together, not even the sky can be our limit," she says.
The limit isn't for those in the corporate world, but also ordinary women and girls across the country.
With this kind of thinking being propagated by different partners, the resources allocated, and a government that makes deliberate policies that support equity, it is logical to conclude that the future of Rwanda is in good hands.