USA Government Uses M23 Against Rwanda To Score Cheap Political Points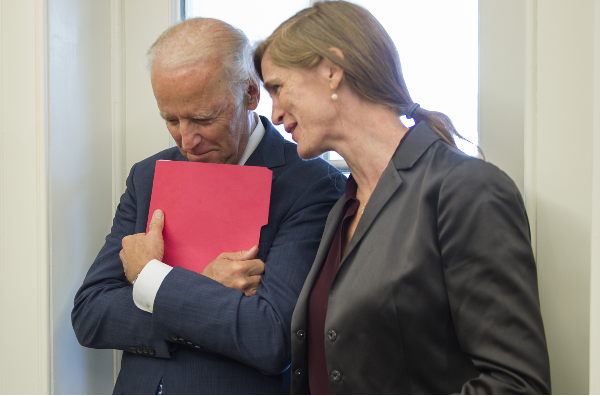 Joe Biden's regime is once again picking on Rwanda to score cheap political points in favour of DR Congo.
The USA government has been sanitizing Felix Tshisekedi's government in return for access to the country's minerals amidst growing global rush for minerals.
Tshisekedi travelled to China last week to strengthen partnership as the two countries renegotiate mining contracts for the DRC's mineral reserves.
A Chinese foreign ministry statement said on Friday May 26, 2023, that the two leaders were upgrading "the bilateral relationship from a win-win strategic cooperative partnership to a comprehensive strategic cooperative partnership."
The partnership is agitating the US and Western countries at the moment. US diplomats are now regurgitating narratives that suit Tshisekedi's ears, who has been running around the world accusing Rwanda for his internal failures that include inability to solve the conflict in Eastern DRC.
Tshisekedi has integrated members of the Rwandan Genocide Militias (FDLR) into the army and involved in atrocities in the eastern province. As a result, local communities of the Banyamulenge created a rebel group, M23, to defend themselves against killings and sexual violence against women and children.
Tshisekedi does not take blame for the conflict. He instead scapegoats Rwanda for his failures. The US is aware of Tshisekedi's weak points. To secure mining concessions for American cooperations, the US government deliberately beats his drums.
Samantha Power, USAID's boss, released a statement this Monday May 29, 2013, patronising DRC's government and intentionally blaming Rwanda.
Power again accused Rwanda of supporting the conflict in DRC, saying that the M23 rebels are backed by Rwanda, a narrative fronted by Tshiseked to clean his image.
Rwanda has debunked Power's accusations.
"This statement sidesteps the real cause of insecurity and its grave consequences, including sexual violence and exploitation, Power chooses to put the blame elsewhere," says Yolande Makolo, Rwanda government Spokesperson. "What about the brutal violence of the genocidal militia FDLR working alongside and supported by FARDC?"
What about the hate speech and incitement by DRC officials and civil society group that fuel discrimination and attacks? What about the terrifying shooting and killing of cows belonging to Congolese Tutsi? /2

— Yolande Makolo 🇷🇼 (@YolandeMakolo) May 29, 2023
The US government uses USAID to peddle its foreign policy endeavors and geopolitical interests.