Rwanda Strengthens Ties With Indonesia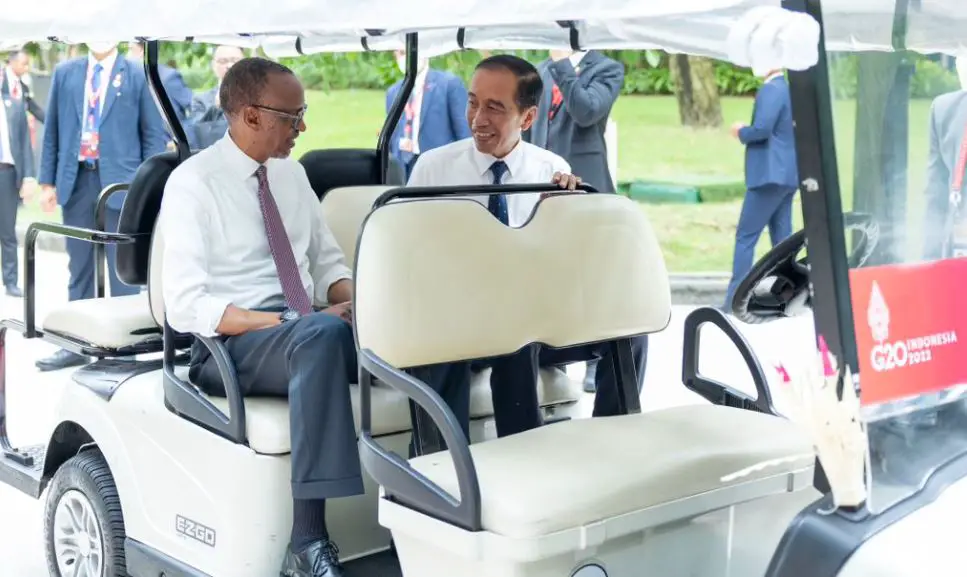 Rwanda and Indonesia are taking a forward move in strengthening diplomatic relations with each other.
On the sidelines of the ongoing G20 summit in Bali, President Paul Kagame met with President Joko Widodo of Indonesia the current chiar of the G20 league.
"They discussed the future of bilateral cooperation including strengthening diplomatic relations between Rwanda and Indonesia," according to Rwanda Presidency.
President Kagame in his presentation called for a stronger global health security although the journey to this goal remains longer.
"The road towards global health security is long, but essential.
What will get us there faster is the political will to put health at the centre of our development agenda, and the recognition that, ultimately, we are all equal," he said.
He commended Indonesia for launching the Covid pandemic fund which will help close the gap in prevention and preparedness and financing.
To close the vaccine equity gap, President Kagame said, there was a need to continue investing in pharmaceutical production in Africa and other developing countries.
"Secondly, we would like to see more biomedical research and development partnerships between african scientists and those in the G20," he said.
Kagame is also pushing for Technology and Knowledge transfer.
He said the new African Pharmaceutical Technology Foundation, launched by the African Development Bank, will help Africa gain rapid access to the latest pharmaceutical breakthroughs.
But for President Kagame, political will is required to put health at the centre of development agenda.
Rwanda and Indonesia have previously been enjoying areas of cooperation including; trade, investment, cultural exchange and conflict resolution.