RNP strengthens regional emergency response services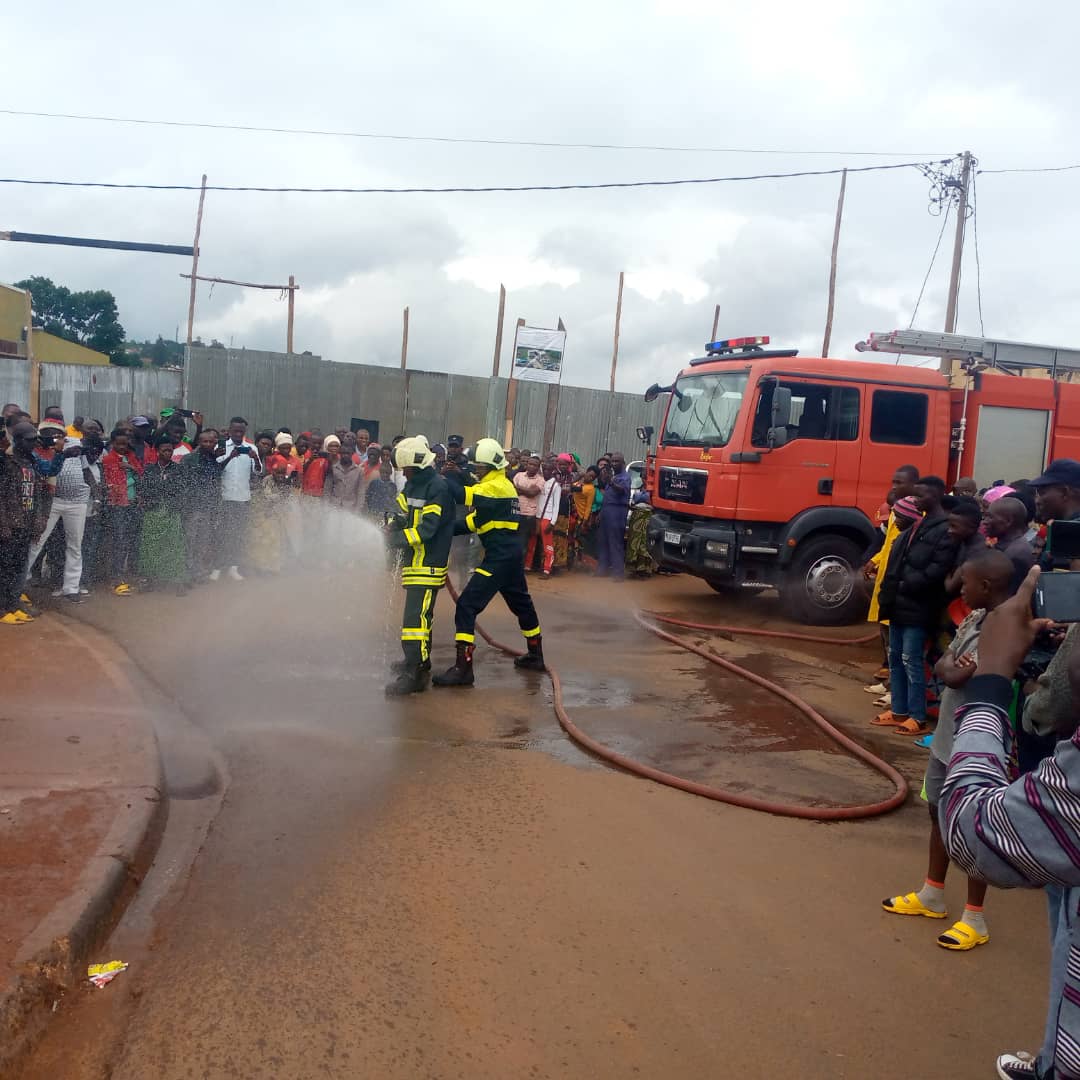 Rwanda National Police (RNP) has acquired two more firefighting trucks to reinforce emergency response in the Western and Eastern provinces.
The multipurpose trucks will be stationed in Rusizi and Nyagatare districts.
On Friday, April 21, the Fire and Rescue Brigade (FRB) delivered the first truck to Rusizi, which was received by the District mayor, Dr. Anicet Kibiriga.
Assistant Commissioner of Police (ACP) Paul Gatambira, the Commissioner for FRB, said that this is part of the RNP measures to further improve its services and fast response to emergencies.
These are additional trucks in the two regions as the RNP continues
Dr. Kibiriga, the mayor of Rusizi said that emergencies are not planned and happen unexpectedly, which requires early preparations to any uncertainties.
While thanking the RNP for its human security activities, the mayor urged the local residents to always be quick to call the Police in case of fire or any other disasters.
He further told them to refrain from anything that can lead disasters like illegal use of electricity, poor electricity installation in houses or use of unprofessional electricians and substandard equipment.
The mayor also urged them to protect public infrastructure to facilitate in emergency responses.
The multipurpose truck is used to put out fire, rescuing people from pit, houses, road accidents and lifting large objects.