Red Cross of Rwanda Launches "First Aid In Africa"App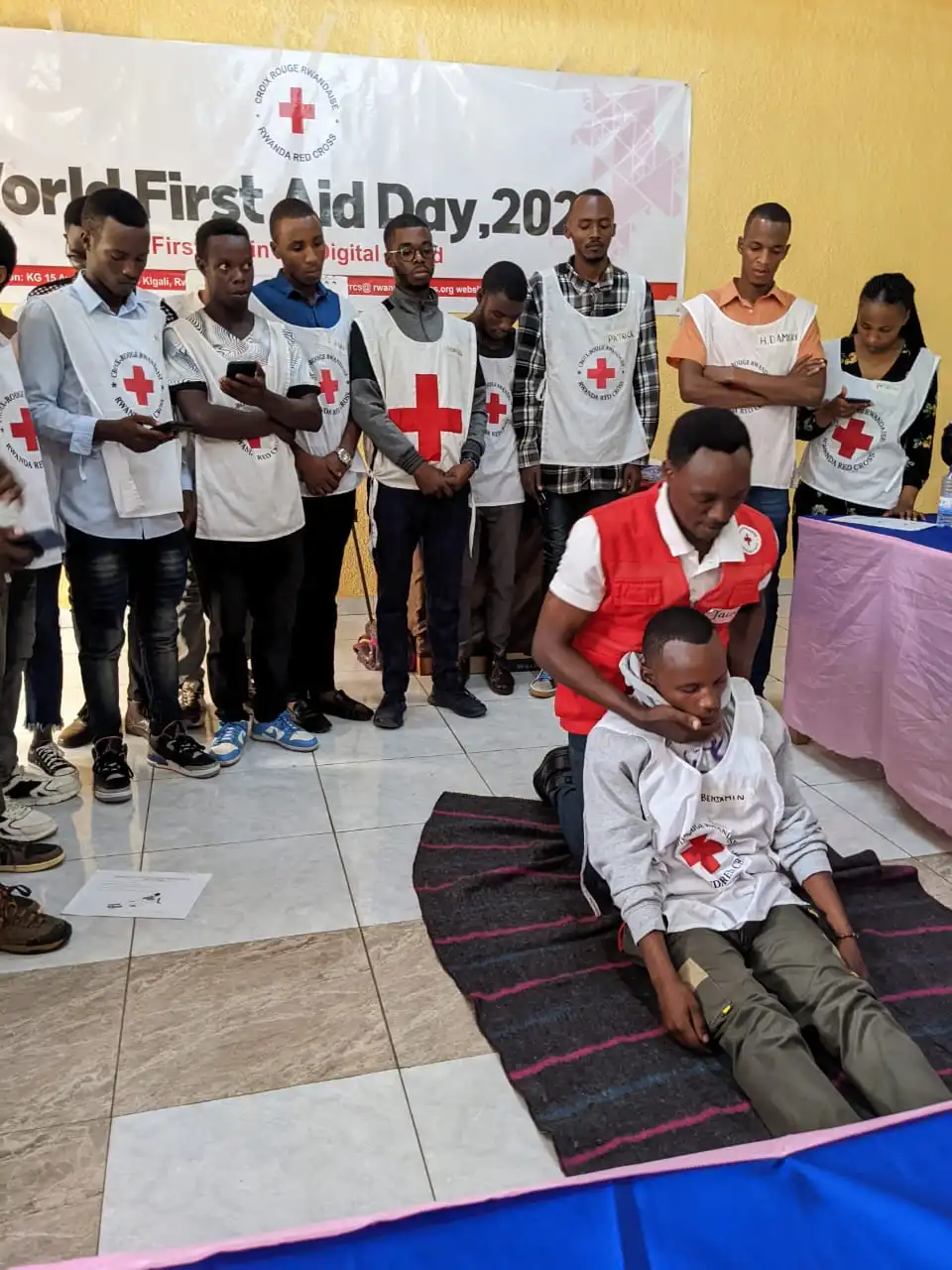 In a single press of a button, you can save your life if you have installed a first aid app. The new useful application; First Aid App In Africa; was launched on Saturday, September 16, 2023 by the Red Cross of Rwanda at its Headquarters during the celebration of the World First Aid Day (WFAD).
The App provides 17 first aid services to patients in need of help to deal with stroke, poisoning, burns, nosebleed, fainting, fever, chocking among others.
The App is free and available on Android and ios in English, Kinyarwanda, French and Kiswahili Once you re done downloading the App, it takes you through easy crush course on how to use it. It also teaches you the six basic principles of first id, including being calm, voiding infection, paying attention to emotional reaction and others.
It can be used by a patient or any other person who is seeking to offer first aid. This new App has come of age and was launched under this year's theme of "First Aid in the Digital World".
Every year, the Red Cross and Red Crescent National Societies all around the globe take this opportunity to engage with their communities through awareness activities promoting and celebrating the importance of first aid.
First aid is a humanitarian act, vital to supporting healthy and resilient communities. It is a fundamental skill that can provide effective and rapid interventions to help reduce injury and suffering, and improve the chances of survival of someone in need.
It should be accessible to everyone and everywhere without any discrimination. A simple principal guides this belief: "Everyone has the capacity to save lives".
To celebrate first aid, the second Saturday in September of each year is World First Aid Day (WFAD). WFAD is an annual opportunity for everybody to promote and gain knowledge in first aid.
According to Emmanuel Mazimpaka, the Communications Officer of Red Cross Rwanda, the digital world can be benefited in learning first aid skills by providing access to a many resources that can be adapted to busy schedule such as online courses, instructional videos, and interactive simulations.
"People can learn first aid skills at their own convenience and pace, without necessarily the need for in-person training for the theoretical parts," he said, adding that, "Digital platforms can also connect people with their National Societies, allowing them to ask questions, receive feedback, and exchange information. Additionally, digital tools can help people refresh their skills and stay up to date with the latest developments and best practices in first aid, enhancing their knowledge and preparedness in emergency situations."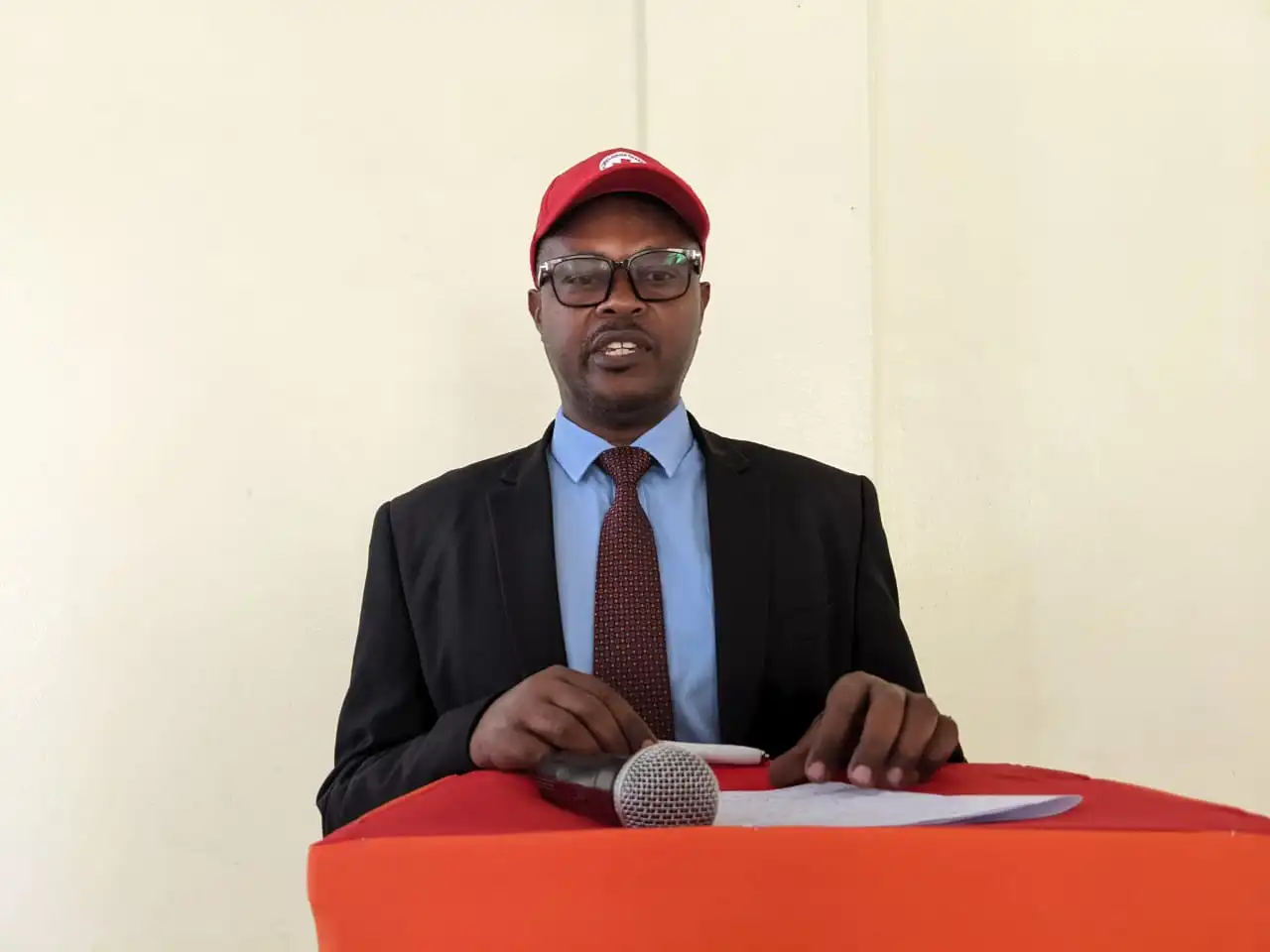 Under the theme of First Aid in the Digital World, Rwanda Red Cross Society did not only launch the App, it also advocated for first aid knowledge dissemination throughout an easier access to digital resources for everyone, everywhere.
Mazimpaka said that digital technologies can be useful for learning and practicing first aid skills but it is important to recognize the value of face-to-face and practical training as well.
"First aid requires not only knowledge but also physical skills and the ability to apply them in real-world situations. Hands-on training with guidance and live feedback from an instructor is crucial for developing these skills and building confidence in their application."
Meanwhile, these approaches are complementary to one another. By combining them, individuals can develop a comprehensive set of skills that will enable them to provide effective first aid in emergency situations.