President Joko Arrives in Kenya for Bilateral Talks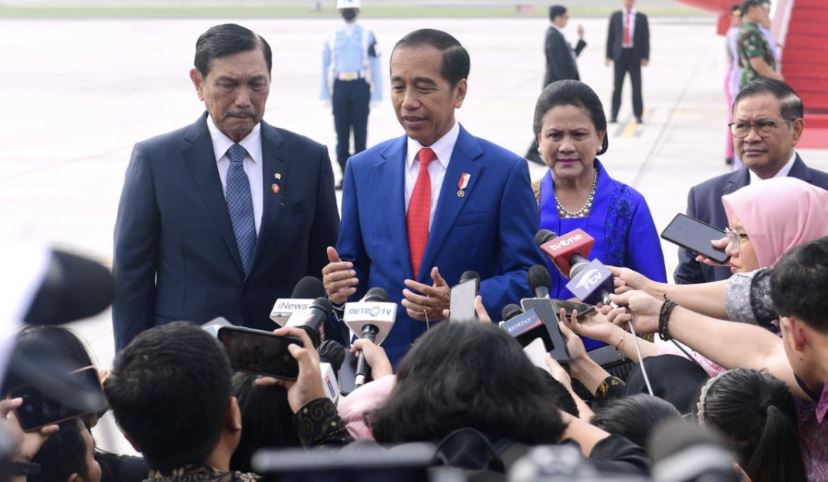 Indonesian President Joko "Jokowi" Widodo arrived in Kenya on Monday for bilateral talks with his host Dr. Williams Ruto in the capital Nairobi.
Jokowi landed in Nairobi after an eight-hour trip from Kuala Namu International Airport in North Sumatra aboard a presidential aircraft.
The Indonesian leader is on his first African trip during which he is also scheduled to travel to South Africa to attend the BRICS Summit amid speculation that the country could join the group as its latest member.
He said earlier in the week that his government had not decided whether or not Indonesia would join BRICS.
"Indonesia has been invited to the BRICS Summit and of course in between the BRICS Summit there will be meetings with other world leaders," Jokowi told reporters ahead of his departure.
Speaking during his State of the Nation Address on Wednesday, Jokowi said that Indonesia today has a great chance of achieving its "2045 Golden Indonesia" vision and of reaching the top five global economies in the coming years.
"We not only have the chance, but we have also devised strategies to achieve it," said Jokowi.
According to the World Bank Director for Indonesia and Timor-Leste Satu Kahkonen, "For Indonesia to accelerate its growth and achieve its objective of becoming a high income country by 2045, the Government could prioritize implementation of recent structural reforms such as the financial sector omnibus law, and adopt further market-friendly policies in trade and business regulations that further remove constraints to competition."
"Amid global uncertainty, Indonesia has seen steady improvement in many areas that are critical to its long-term growth, particularly macroeconomic stability, public sector governance, and infrastructure. Those improvements have helped in eradicating extreme poverty in the country" said Satu Kahkonen.