Monusco Begs Congolese For Moral Support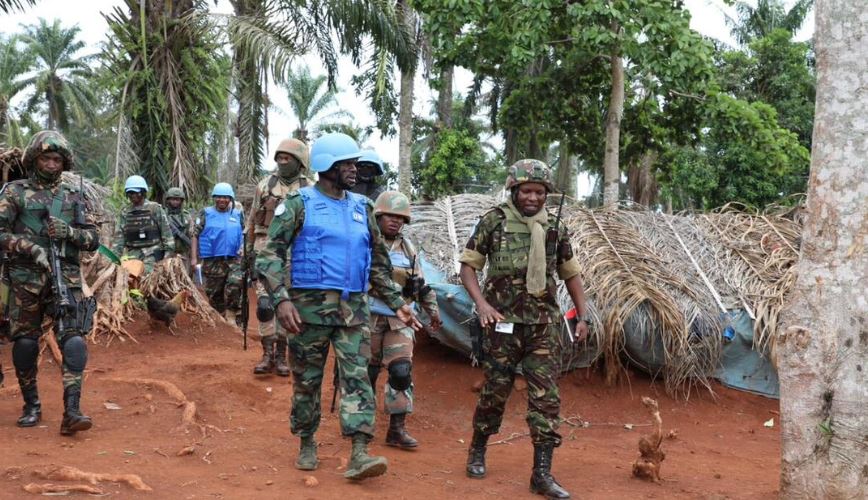 The United Nations Stabilization Mission in the Democratic Republic of Congo (MONUSCO) is begging the congolese to support their efforts in the country.
"Contrary to what some think, we do a lot, every day, and even outside the Beni region, for the return of peace to the east of the DRC," said Gen. Enock Ntonya, outgoing commander of the Congolese Intervention Brigade. MONUSCO (FIB).
Gen. Enock Ntonya added, "most of the actions of the Brigade of intervention by MONUSCO are not brought to the attention of the public and cannot be," he said minutes before leaving Beni for Goma, from where he flew back to his country, Malawi.
"Give us the support we want and we will defend you better. I believe that if we continued to work in close collaboration: communities, chiefs, authorities, FARDC, MONUSCO, everything would be easy, because information is power. Give us real information and not erroneous information to allow us to plan operations to neutralize these armed groups," argued General Enock Ntonya.
Monusco has been operating in DRC for the past 23 years but is still struggling to achieve unanimity through its field operations.
This reality of its ineffectiveness has meant that at the national level, voices have been rising for several years to denounce its "ineffectiveness" and demand its "immediate" withdrawal.
Between 2022 and 2023, at least three demonstrations demanding the "immediate" departure of MONUSCO – often resulting in loss of life following bloody repressions – took place in the capital of the North Kivu province,
Congolese foreign minister Christophe Lutundula early this month sent a strongly worded letter to the president of the United Nations Security Council.
The six-page missive, dated September 1 and widely shared on social media, includes a long list of the United Nations (UN) missions' failures in the Democratic Republic of the Congo (DRC) over the past twenty-plus years. Above all, it calls for accelerating MONUSCO's departure, beginning by the end of 2023.
Meanwhile, in addition to MONUSCO, the eastern Congo currently hosts an East African Community regional force (EACRF) made up of troops from Kenya, Uganda, Burundi, and South Sudan; a separate Ugandan force deployed to combat the Allied Defense Force (ADF); and at least two private military companies contracted by the Congolese government.
An additional force from the Southern African Development Community (SADC) has also been announced, as has a contingent of Angolan troops.