Kenya Troops Finalise Plans To Enter DRC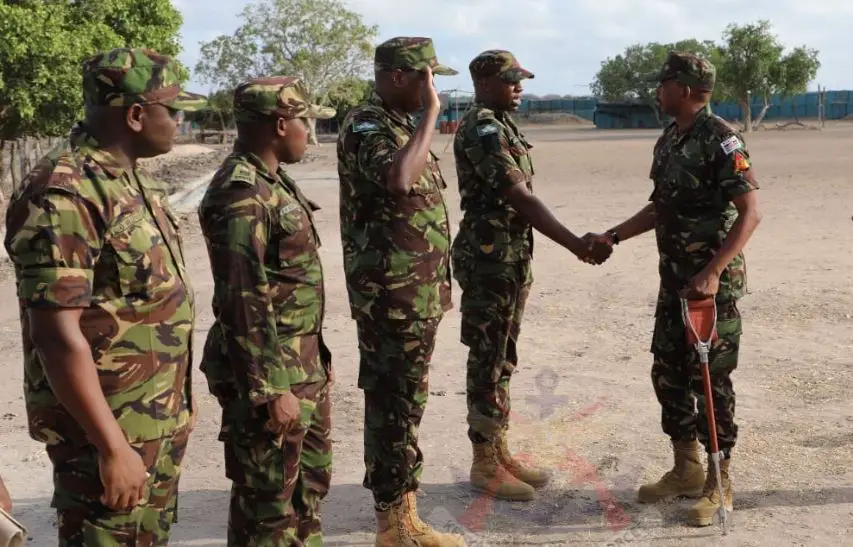 According to reliable sources, Taarifa Investigative Desk has learned that a ceremony is being held at Embakasi Garrison, Nairobi where KDF troops are being presented with the EAC bloc flag ahead of their mission in DRC.
Kenya troops are anytime from now deploying in DRC under the ausipicies of the EAC Regional Force with a mission to neutralise and disarm foreign armed groups terrorising the EAC's new member.
The deployment of Kenyan troops to the DRC follows a decision endorsed and adopted by regional leaders during the Third EAC Heads of State Conclave on Peace and Security in Eastern DRC held in Nairobi in June 2022.
The Conclave agreed to have an East African Community Regional Force (EACRF) to quell the outbreak of violence in the eastern part of the Democratic Republic of Congo and impose peace there.
According to President Felix Tshisekedi's interview with RFI and France 24 on September 19, the KDF troops will enter DRC via Bunagana border city although it is occupied by M23 rebels.
"The force is being deployed. The Burundians are already in South Kivu, the Kenyans in my opinion, it's a matter of days, they will also for your information enter through Bunagana so it is being deployed little by little depending on the means too . That's why we are here too and why we made contacts, it was to raise awareness among donors in order to support this regional force, "said President Tshisekedi.