Kenya Forces Back Over 1607 Congolese Fleeing Uganda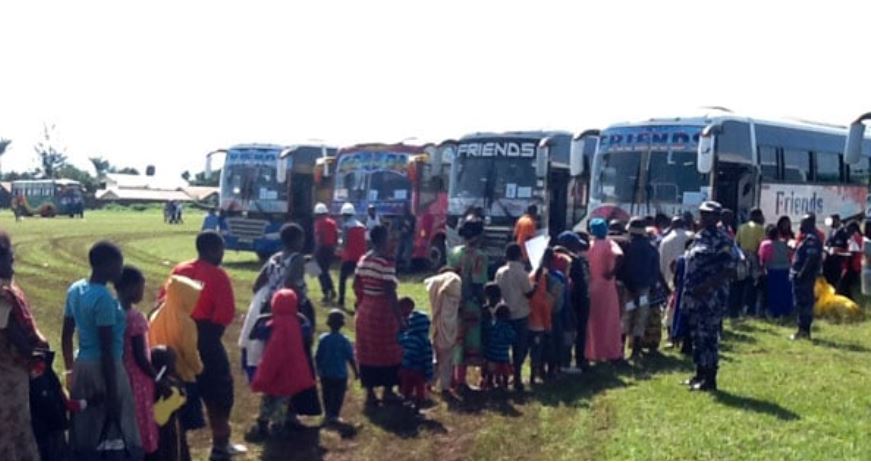 Kenya on Tuesday handed over 300 Congolese asylum seekers to Uganda for what it termed as onward management.
Details indicate that the Congolese refugees arrived in Uganda on board dozens of buses and were received at King George Memorial Stadium in Tororo district.
According to Ugandan Immigration authorities, the 300 Congolese repatriated are part of the 1607 Congolese registered refugees in Uganda who spontaneously left Uganda to Kenya due to food ration reduction by the World Food Programme, hoping that they would get higher ration in Kenya.
Kenyan authorities, however, declined to admit them on grounds that they were already registered and recognised in Uganda.
According to the Ugandan authorities, the refugees will be transported to Rwamwanja refugee settlement camp in Kamwenge District where they were registered from.