Jerusalem Paralyzed By Terror Attacks in Row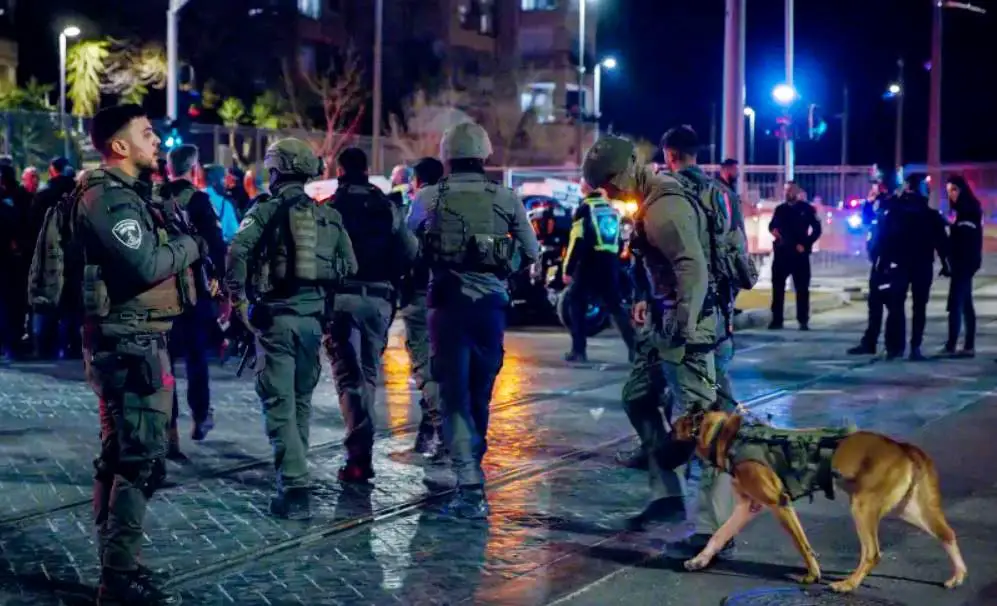 Hezbollah a militant group has praised the terror attacks carried out at a synagogue in Jerusalem on Friday and another terror attack on Saturday at the City of David archaeological site.
Hezbollah on Saturday praised an attack in which a Palestinian gunman killed seven people and wounded three others on Friday at a synagogue in Jerusalem, the Iran-backed group said in a statement.
One of the attendants of the synagogue who witnessed the attack said that the police didn't arrive at the scene for 20 minutes after the initial shots were fired, as they didn't believe the callers and thought the noise came from shots being fired in the air in nearby east Jerusalem neighborhoods.
The Palestinian gunman reportedly a 13-year-old resident of east Jerusalem opened fire on Ma'alot Street, near the entrance to the archaeological site.
Israel Police said the shooter was shot quickly by two nearby civilians carrying licensed weapons and is now being held and treated in a police ambulance.
Hamas spokesperson Hazem Qassem welcomed the attack, saying; "The heroic action in Silwan is a confirmation of the continuation of the resistance action in all the occupied territories, and in response to the crimes of the occupation against our people in the holy places."
Hamas spokesperson Hazem Qassem also responded to the attack, saying, "this operation is a response to the crime conducted by the occupation in Jenin and a natural response to the occupation's criminal actions."
The smaller militant group Islamic Jihad also praised the attack without claiming responsibility.
Meanwhile, Saudi Arabia has warned of the situation between Palestinians and Israelis escalating further after an attack on a synagogue in Jerusalem, the kingdom's foreign ministry said on Saturday.
"The kingdom condemns targeting civilians, stressing the necessity of stopping the escalation, reviving the peace process and ending the occupation," the ministry added in a statement.