Rwanda National Police (RNP) has seized assorted smuggled wines and liquors in City of Kigali, and arrested three people in connection with the act.
A vehicle and motorcycle, which were being used to transport the liquors were also impounded during the operation conducted by the department of Anti-Smuggling and Organized Crime (ASOC), on Monday, April 10, at Kinamba, Kacyiru Sector of Gasabo District.
The seized goods include 30 boxes of Drostdy wine and 112 bottles of assorted spirits including Jameson, Remy Martin, Veuve, Baileys, Tequilas and Hennessy.
The RNP spokesperson, Commissioner of Police (CP) John Bosco Kabera said that those arrested include the owner of the goods as well as the driver and motorcyclist, whom he had hired to transport them.
"This was a response to information about liquors that were smuggled into Rwanda from the Democratic Republic of Congo (DRC), and clandestinely transported to Kigali," CP Kabera said.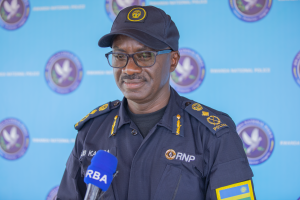 Police, he added, first arrested two people; the alleged owner of the goods and driver, at about 7p.m, while transporting 20 boxes of Drostdy wine.
"During the search at the home of the alleged rightful owner in Gisozi sector, Police recovered other boxes of Drostdy, 112 bottles of assorted wines and spirits, and arrested a taxi-moto operator at the same home as he brought two boxes of Drostdy wine," CP Kabera said.
He warned against such acts of smuggling and fraud and commended the role of the public in fighting such economic crimes.
Under the East African Community Management Act, which is applicable in Rwanda, seized smuggled goods under article 199, are auctioned.
Automobiles used in smuggling are also auctioned and the driver slapped a fine of US$5,000.
Article 87 of the law on tax procedures provides an imprisonment of between 2 and 5 years, for tax evasion.