Gabon Soldiers End Ali Bongo's Regime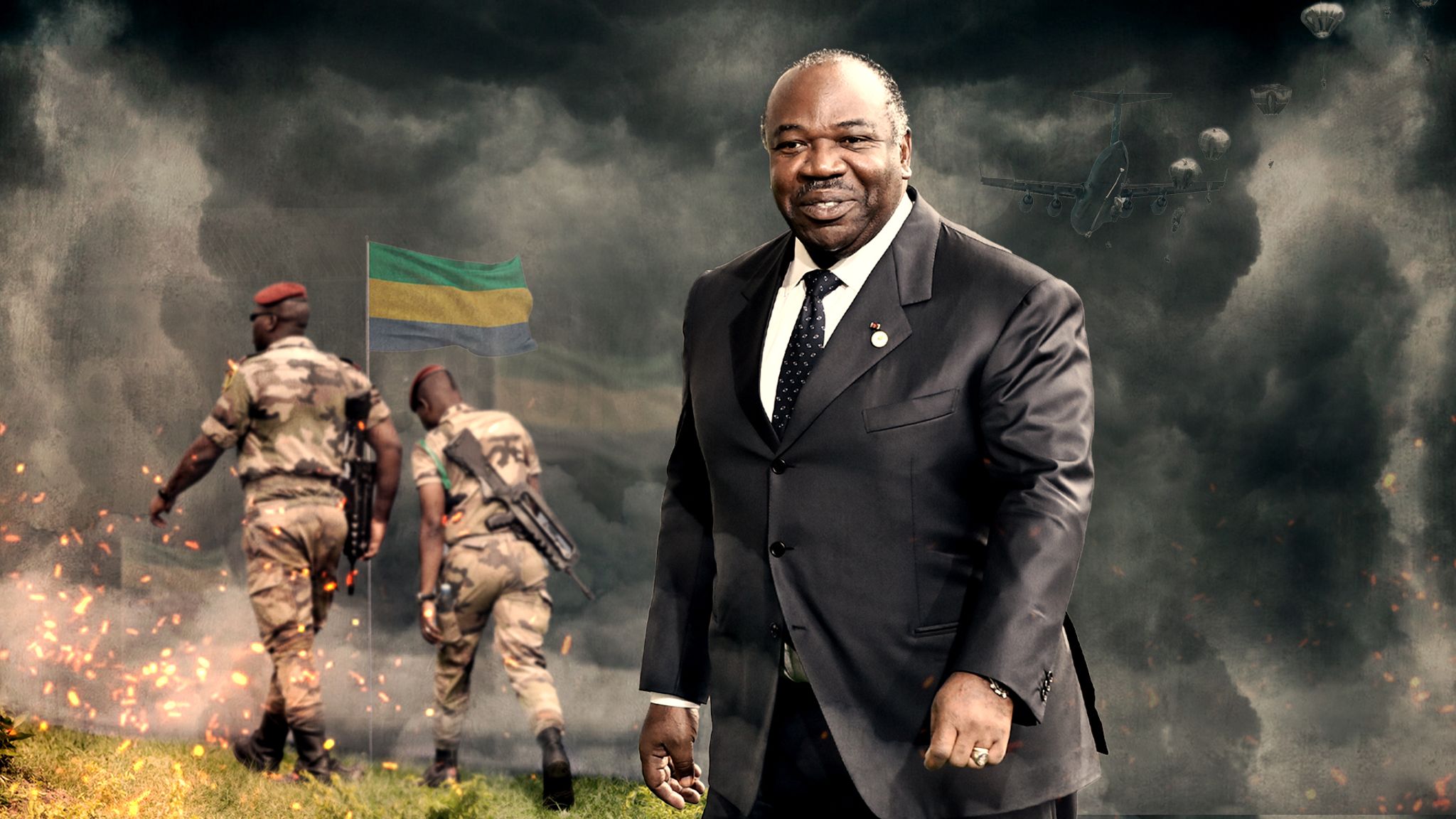 The elite Presidential guard soldiers in Gabon announced early Wednesday that they have decided to end President Ali Bongo's regime.
The dramatic coup de tat took place just minutes after Bongo was declared the winner of national elections.
Military officials announced the dissolution of "all the institutions of the republic", the closure of Gabon's borders after noting what they called irresponsible and unpredictable governance.
"To this end, the general elections of 26 August 2023 and the truncated results are cancelled," one of the soldiers said.
The ousted leader had been in power for 14 years.Gabon's electoral commission said early Wednesday that Bongo had won a third term after winning 64.27 percent of votes cast.
Bongo and main rival Ondo Ossa led a race of 14 candidates vying for the top job in presidential, parliamentary and legislative elections held on Saturday.
The head of Gabon's presidential guard, Brice Oligui Nguema, was carried triumphantly by hundreds of soldiers in footage that was played on a loop.
Some of the soldiers were shouting "Oligui president".
Meanwhile crowds were seen celebrating and singing the national anthem in the Gabonese capital, Libreville, and the biggest city, Port-Gentil.
Military officers said Bongo was under house arrest "surrounded by his family and doctors", while one of his sons had been arrested for treason.
The soldiers say their actions are on behalf of the central African nation's entire security and defence forces.
"He had no right to do a third term. The constitution had been trampled on. The electoral process was not the right one. So the army decided to turn the page and do something," said Brice Oligui Nguema.
Bongo appeared seated in a chair in an unverified video that has been widely circulated on social media. It is his first public appearance since soldiers announced on state television that they were "ending his regime".
Bongo called on "friends" of Gabon "all over the world" to "make noise", saying he was speaking from detention in his residence after members of his presidential guard staged a coup.