For First Time, Russian Cruise Missile Violates NATO Airspace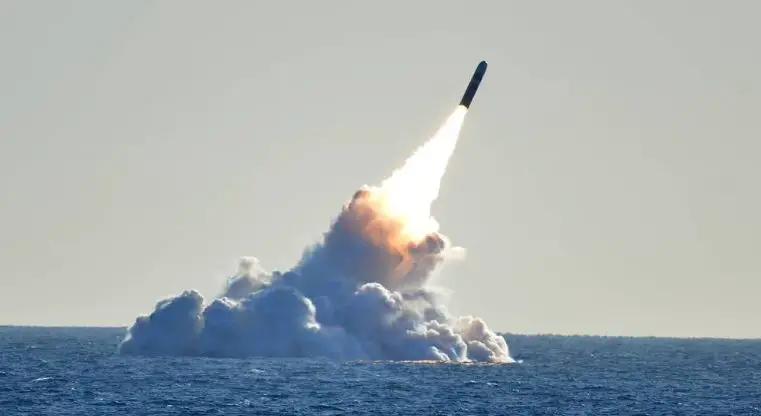 Russian Federation (RF) air, naval and ground forces on Friday launched a renewed series of long-range missile strikes against Ukraine's power grid and civilian infrastructure, causing damage across the country.
Ukrainian defense officials reported ten Russian air force bombers flying in airspace over southwest Russia, and at least one guided missile frigate cruising near the Crimea peninsula in the Black Sea, fired air-launched X-101 and sea-launched Kinzhal cruise missiles in the morning strikes.
At least 40 cruise missiles were fired in two waves from multiple directions, air defense officials said.
Russian ground forces fired a reported 30 to 35 shorter-range S-300 anti-aircraft missiles to attack Ukraine's second-largest city Kharkiv from Russia's Belgorod Oblast to the north and the industrial city Zaporizhzhia from launch sites in southern Ukrainian territory occupied by Russian forces.
Eight people in Kharkiv were injured from blasts in and around the city, and two were in serious condition, local officials said.
Valery Zaluzhny, Ukraine armed forces commander, in a late morning statement, said two Russian naval-launched Kaliber missiles flew into Moldovan air space and then into Romania air space before exiting and heading north toward targets in west Ukraine. Romania is a NATO member.
Ukrainian Anatoly Tsiaplenko, citing Ukrainian military sources, and 90 minutes before Zaluzhny's statement, said a Russian missile entered and exited the air space of Romania before flying on into western Ukraine. Moldova's Defense Ministry confirmed in a statement that at least one missile had been sighted flying in Moldovan air space, in two locations.
Moldovan air defense units were able to fire on the missiles but the national defense command in Chisinau ordered them not to engage, to protect "neighboring states" from falling debris, the statement said.
Russian Tu-95 strategic bombers initiated missile drops at 9:20 a.m., Ukrainian military spokesmen said.
As has become almost routine across Ukraine during Russian missile attacks, millions of civilians nationwide were glued to their smart phones as civilian and official information platforms tracked the explosive-tipped missiles' flight paths across the country, and waited for news of Ukrainian air defenses engaging the incoming weapons.