FARDC Gets U$27million Support From China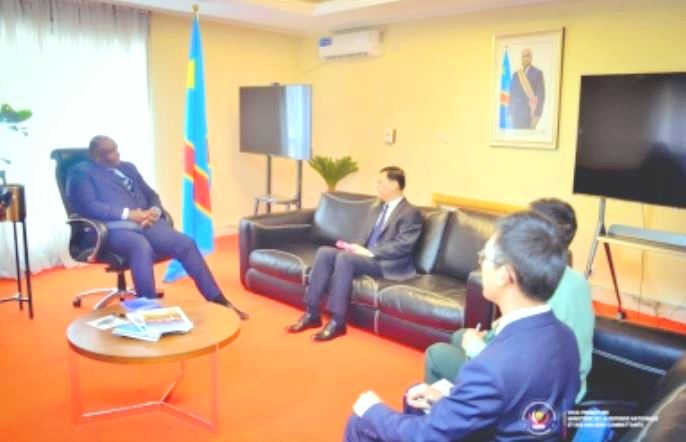 The Congolese Military has received a major boost worth U$27million from the Chinese government according to the Chinese Embassy in Kinshasa.
"China will make available the sum of 160,000,000 (one hundred and sixty million) yuan within the framework of military cooperation, with a view to enabling the DRC to develop in the sector, as it has started its 'military industry,' development program, said Ambassador Zhu Jing.
The Chinese envoy made the revelation on Monday during his meeting with Congolese Minister of Defense, Jean-Pierre Bemba.
According to details, the financial support extended to the Congolese Defence ministry aims at better equipping the military, to defend DRC's territory and restore peace and security in the east of the country.
This support will also enable the country to implement its new Military development program .
"I congratulate Deputy Prime Minister Bemba on his appointment to government and I have the firm conviction that his participation in the government team is judicious and conducive to responding to the many security challenges facing the DRC", added the Chinese diplomat.
Defence Minister Bemba, a former warlord in late March assumed office amid a government offensive against M23 rebels in Democratic Republic of Congo's eastern North Kivu province.
Harold Acema, a Uganda-based political analyst, said Tshisekedi's appointment of Bemba "is politically a smart tactical and strategically good move which must and will send shivers down the spine of the rebels."
"I hope the M23 rebels will now accept a peaceful, political and negotiated settlement to the internal conflict in DR Congo," Acema, a retired diplomat said.
"DR Congo and the Great Lakes region need peace to enable meaningful economic and social development to take place for the benefit of all East Africans," he said.
The Democratic Republic of Congo will hold the next presidential elections on Dec. 20, 2023.
Tshisekedi, who has been in power since January 2019, has announced he will seek reelection.
Raphael Nkaka, a Rwanda-based governance expert, described the reshuffle as "politically motivated."
"Little consideration of expertise is observed in the appointments but key positions were awarded to close allies and senior politicians to draw voters from big constituencies," he said.
additional reporting from AA