Starship, the tallest and most powerful rocket ever built, on Thursday was cleared off the launchpad lifted off the ground but exploded above the Gulf of Mexico.
The launch from a launchpad in South Texas was carefully followed by millions of enthusiasts around the world but turned out to be a fatal failure.
According to details from the site, the launchpad appears largely intact after the enormous rocket lifted off, and engineers will have a trove a data from Starship's roughly four-minute flight to figure out what didn't work.
The company made a first go at getting this launch off the ground on Monday, but a pressure valve in the Super Heavy booster apparently froze.
The company's teams worked to resolve a number of unidentified issues to make a second attempt possible on Thursday.
SpaceX owner Elon Musk has commented on today's launch in the last few minutes, adding that another attempt will be made "in a few months".
"Congrats SpaceX team on an exciting test launch of Starship! Learned a lot for next test launch in a few months," he says.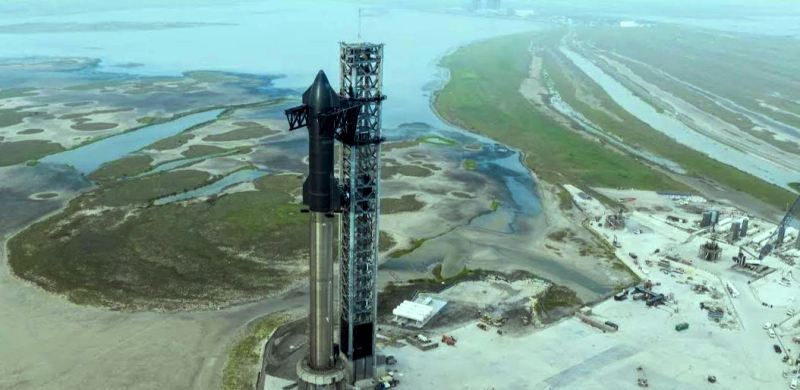 Starship exploded minutes into the flight, but as we've been reporting, engineers still class the launch as a success, and say they will review the data collected as they work towards the next test.
Starship is designed to carry cargo and people beyond Earth and is critical to NASA's plan to return astronauts to the moon.
Two years ago, SpaceX won a nearly U$3 billion contract from NASA to use Starship as a crewed lunar lander.
That would see Starship be used for as part of NASA's Artemis moon program, delivering astronauts to the lunar surface from the agency's SLS rocket and Orion capsule.
The company had hoped to conduct the first orbital Starship launch as early as summer 2021, but faced delays in development and in winning FAA approval, which came late Friday.