DRC Wrestler Wins Gold at IX La Francophonie Games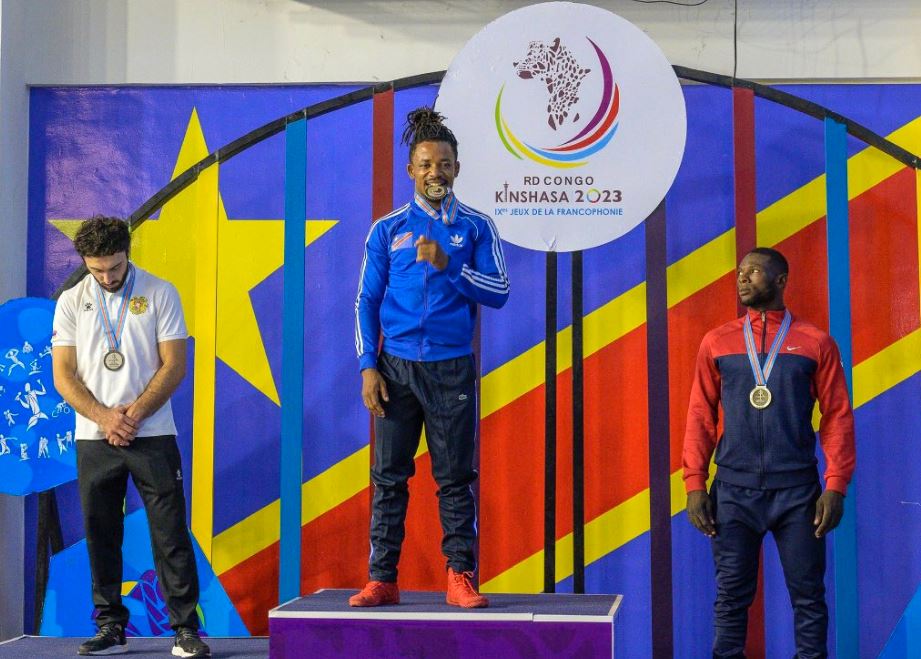 Kabeya Mukendi a Congolese Wrestler has won a gold medal at the ongoing IX La Francophonie games in the DRC capital, Kinshasa.
President Félix Tshisekedi on Sunday also congratulated Mukendi for making his country proud.
With a gold medal won in freestyle wrestling by "Hewa Bora", the DRC has already added six (6) other medals to its sports record.
Barthélémy Tshosha, in the 86 kg category, won the bronze medal by beating Chadian Haraina Saleh (10-0).
Meanwhile, the talented Congolese Mervedie Mbemba Diwa, competing in the 62 kg category, she deserved the silver medal despite her defeat in the final against the Canadian Noëlle Nickel (10-0) in a match that was short-lived.
The 9th Games of La Francophonie, which began this Saturday, July 29 and will continue through upto August 6.
However,the prestigious games are taking place without the invitation of Louise Mushikiwabo the secretary General of La Francophonie organisation.