Carnegie Mellon University Africa Holds 10th Graduation Ceremony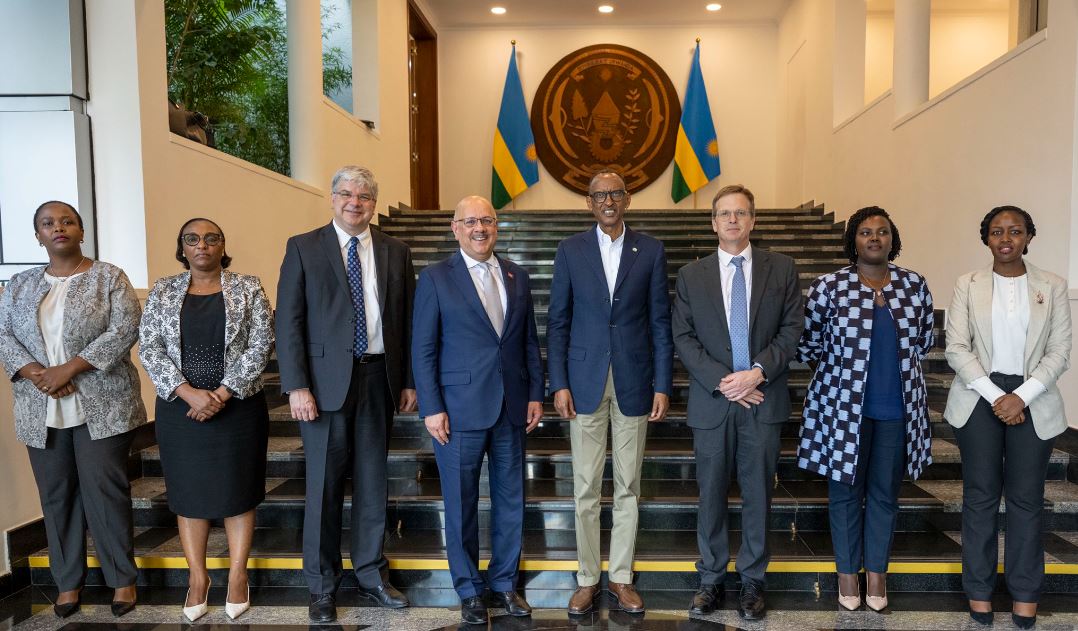 A delegation from Carnegie Mellon University lead by President of the University, Dr. Farnam Jahanian is in Rwanda for 10th graduation ceremony.
The delegation on Friday met with President Paul Kagame at Village Urugwiro in the Capital Kigali.
According to Carnegie Mellon University, the graduating Class of 2023 is the largest graduation class so far with 158 graduates of whom 61% are from Rwanda.
"Today, you take the first steps toward turning your passion, creativity, ingenuity, and fearlessness into a lifetime of societal impact, personal fulfillment, and professional success," said CMU President Farnam Jahanian.
Rwanda's Education Minister Dr. Valentine Uwamariya told graduands, "the value of CMU-Africa and its contribution towards Rwanda's journey to becoming a technology-driven, knowledge-based economy can't be overstated. "
"We see CMU-Africa alumni supporting key programs and projects at leading tech companies such as IBM-Research, Bank of Kigali, MTN-Rwanda…They also provide great input into the digital agenda of Rwanda," The Minister said.
"I congratulate you on your major achievements to have reached this graduation ceremony. You have all made it despite the many challenges that you faced in undertaking this task," she said.