Canterbury Cathedral Today's Prayer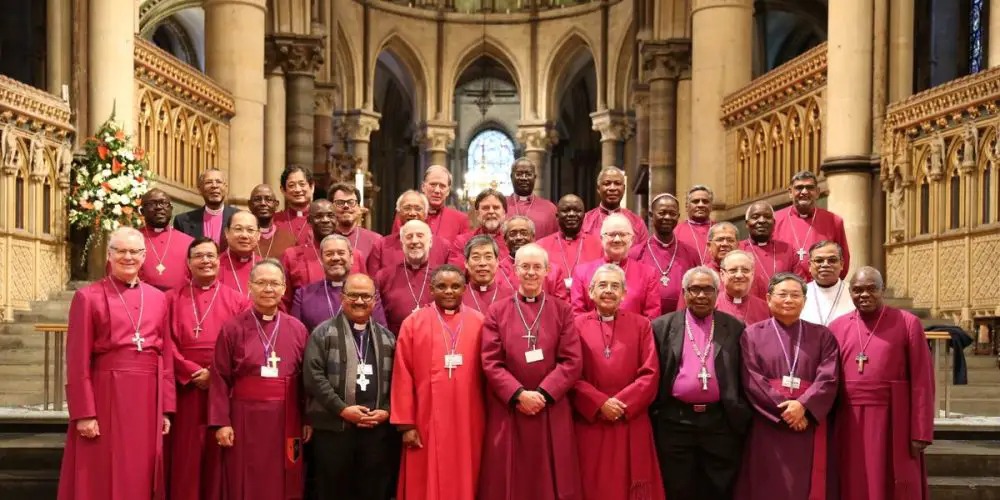 Almighty and most merciful God,
you have given us a new commandment,
that we should love one another.
Give us grace to fulfil it.
Make us gentle, courteous and kind.
Direct our lives
and help us to be aware of the needs of others,
that together we may grow in love and live in peace.
Through Jesus Christ our lord. Amen.
May God be near to defend you, within you to refresh you and around you to preserve you, today and always.
Amen.
Prayers have been said at Canterbury Cathedral for more than 1,400 years and millions of people of every age pray every day.
With its roots in the Benedictine tradition, the ongoing daily pattern of morning and evening prayer and Eucharist (Holy Communion) continues the prayers and praises of countless generations.
Canterbury Cathedral is the Mother Church of the worldwide Anglican Communion. The Anglican Communion comprises 38 autonomous national and regional Churches plus six Extra Provincial Churches and Dioceses, all of which are in Communion – in a reciprocal relationship – with the Archbishop of Canterbury, who is the Communion's spiritual head.
There is no Anglican central authority such as a pope. Each Church makes its own decisions in its own ways, guided by recommendations from the Lambeth Conference, Anglican Consultative Council, the Primates' Meeting and the Archbishop of Canterbury.