Airtel Rwanda becomes the first MNO to launch its own 4G/LTE Network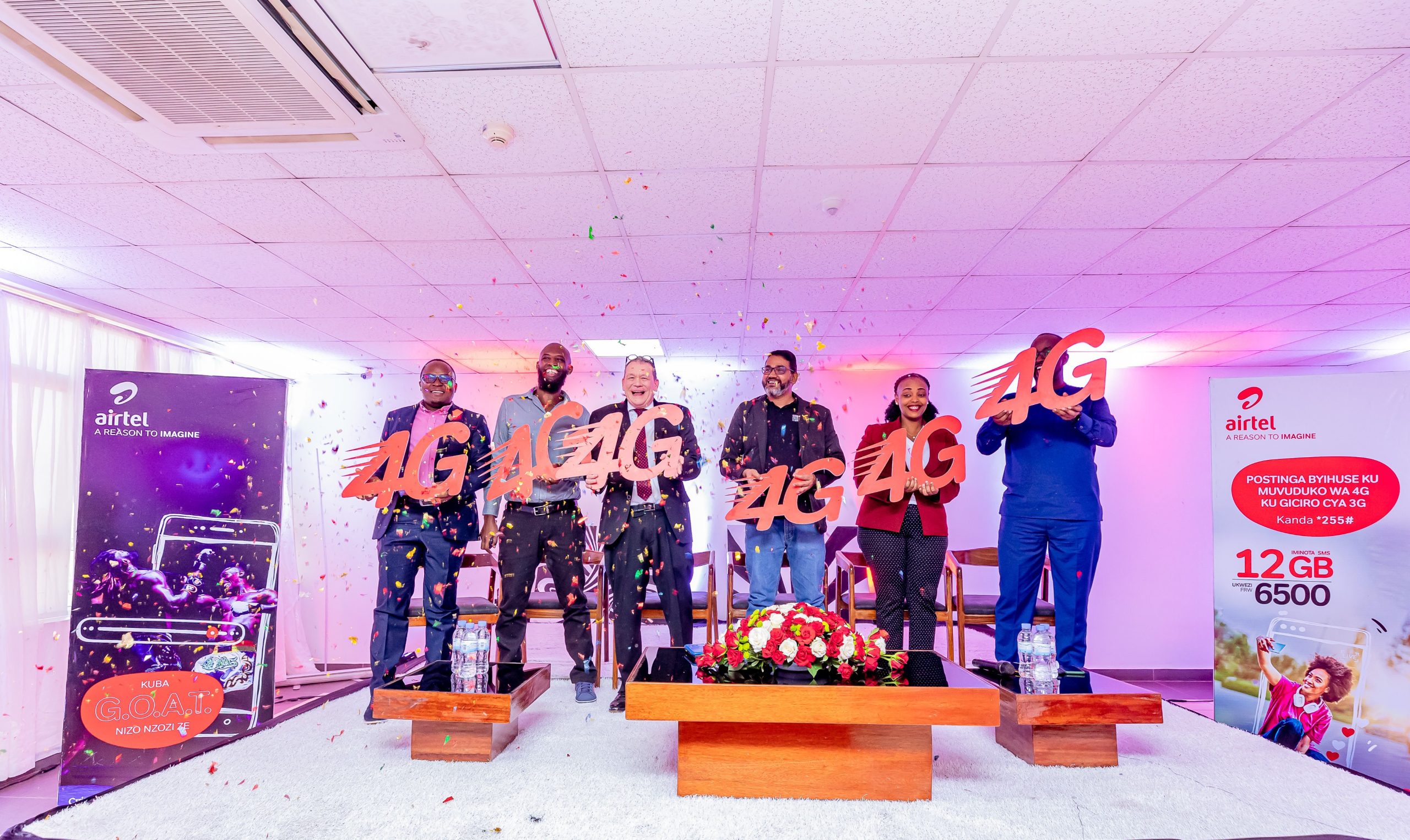 Airtel Rwanda has rolled out its much-anticipated 4G LTE internet services for individuals, homes, and businesses.
This announcement puts Airtel at a competitive advantage as the first mobile network operator in Rwanda to acquire its own 4G license, enabling them to deliver an enhanced digital experience to its customers on the new Airtel 4G Network.
Speaking to the Media at the Launch that was held at the organization's Nyarutarama office, Airtel Rwanda's Managing Director, Emmanuel Hamez said "I am extremely excited to announce that World Class 4G tariff plans will come at the same price as customers are currently paying for 3G!"
He added, "this will enable customers to quickly transition to 4G with the simplicity of the similar plans that they are familiar with. As such all our Popular "Ubuntu" packs, which includes free minutes and SMS along with data, will now include 4G services, it is as simple for the Customer to set Their handset on LTE mode."
Airtel Rwanda has elevated its product offerings by providing 4G speeds at 3G prices. In addition to increasing access to high-quality broadband, Airtel anticipates
an increase in the adoption rate of 4G devices as all customers will benefit from
faster internet speeds without the barrier of high costs.
Our customers can look forward to popular benefits, such as, streaming live,
high-definition (HD) content, (including shows like The Voice Africa on Airtel TV),
playing real-time video games, and reduced buffering when on video calls and virtual video meetings. Airtel's mission is to provide an ultra-fast, ultra-reliable network, offering seamless connectivity for homes and businesses.
This further aids the Airtel mission to drive greater digital inclusivity across more of Rwanda.
Mr. Hamez also stated, "The launch of our very own 4G LTE network is a demonstration of our commitment to the provision of access to affordable quality connectivity services to all Rwandans. I would also like to take this opportunity to thank our key stakeholders for creating the enabling environment that made it possible for Airtel Rwanda to offer 4G LTE services to our customers. The company remains committed to leading innovation in the Rwandan market by providing choice to Rwandans because of significant investment in network coverage, consistent network quality, an improved quality of service in addition to delivery on market leading value for money."
This exciting announcement falls in line with the publication of the National Broadband Policy, which was released in October 2022 by the Ministry of ICT and Innovation.
Its objectives include improving the quality of service, ensuring last-mile coverage,
driving affordability and promoting innovations. Airtel is committed to developing more innovative products to align with the government's goals and to satisfy consumer demands.
In that respect Hamez concluded "I sincerely thank the Authorities for their  tremendous support, particularly RURA and the Ministry of ICT and Innovation led by Honorable Minister Ingabire who have been instrumental in making this possible.
In return, Airtel has committed the expansion of its network to bridge the digital divide while playing an important role in the development of Rwanda's ICT sector.