The Ellen Johnson Sirleaf (EJS) Presidential Center for Women and Development has released a list of 12 influential African women to join its flagship Amujae Initiative.
The East African region is represented by Kenya's Gladys Wanga who will be part of the third cohort of leaders from 10 countries that include government ministers, MPs, senior government advisors and activists.
"These 12 women have already demonstrated staggering success over the course of their careers and have the ambition and commitment to enact real change as public leaders," Sirleaf said.
She said that by building on the foundations set by the first two cohorts of Amujae leaders, the group will succeed.
The Ellen Johnson Sirleaf (EJS) was established in 2018 to assist unleash the continent of Africa's most abundant latent power its women as a catalyst for political and social transformation.
Sirleaf is Africa's first democratically elected female leader.
According to Sirleaf, "forming half of the population, African women are notably underrepresented in African public service leadership. And yet, when women are in decision-making roles, they prioritize areas that are fundamental to safe, stable and thriving societies: health, education, youth development and conflict resolution."
"There is no program like the Amujae Initiative out there, and it fills me with the hope that another 12 brilliant African women will be joining the sisterhood to continue their development as public leaders," said Oley Dibba-Wada EJS Center interim Executive Director.
There are 42 Amujae leaders in total, divided across three cohorts that began in 2020.
All female executives with a track record of performing public service work are eligible for selection.
Following the completion of a series of essay prompts, candidates are invited to an interview.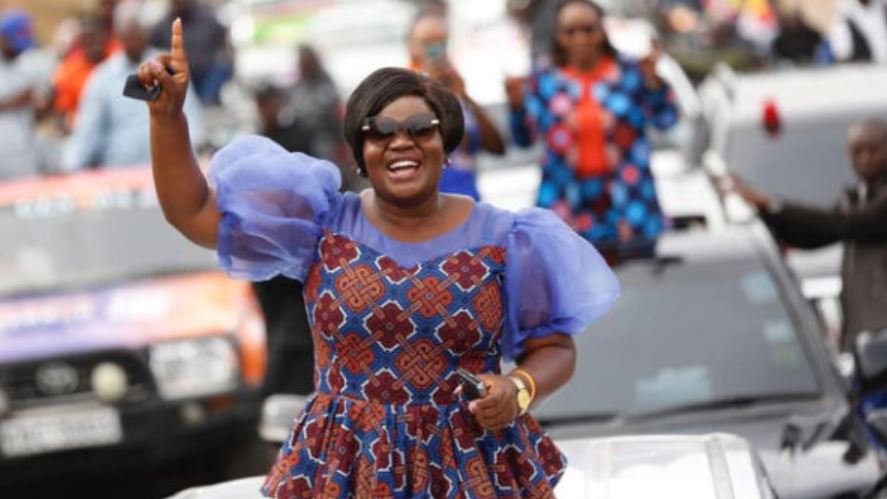 Who are the Women Leaders Selected to Join Amujae Initiative?
Chilando Nakalima Chitangala: She is the Mayor of Lusaka, Zambia; and Vice-chairperson of the Covenant of Mayors in sub-Saharan Africa (CoMSSA) RMF.
Chipokota Mwanawasa: She is the Policy Advisor to the President of Zambia, His Excellency Hakainde Hichilema, and also serves as the Deputy Head of the Presidential Delivery Unit.
Dr. Grace Ayensu-Danquah from Ghana, is a gender advocate, humanitarian surgeon, educationist, and philanthropist. She is a member of the Ghana FDA Advisory Team for Vaccines and Biological products and a board member of Days for Girls International Ghana.
Gladys Wanga: She is Governor of Homa Bay County, Kenya. In 2003, Ms. Wanga made history as the first woman Secretary-General of the Student's Union at Kenyatta University, where she pursued her BSc and MSc in Health Management. She later served as a project manager for ten years at the Trust for African Rock Art and Liverpool VCT Health.
Others include; Emma Theofelus (Namibia), Fatou Jagne Senghore a a Gambian human rights advocate, Joanah Mamombe- the youngest woman Member of Parliament in Zimbabwe's National Assembly, Joyce Chitsulo Member of Malawi Parliament, Mwanza West Constituency,
Moriah Kou Dwehde Yeakul- member of Liberian Parliament, Peggy Onkutlwile Serame- the Minister of Finance for the Republic of Botswana, Seregbe Keita- former Chief of Staff, International Development and Humanitarian Expert, Public Policy Analyst, Computer Specialist, Lecturer, and Ph.D. Candidate from the Republic of Guinea.
Sona Traore Sesay a Liberian is an educational leader with a mission-driven mindset to create ethical and effective leadership in educational settings while building authentic partnerships with stakeholders.