Zimbabwe Getting Readmitted to The Commonwealth Club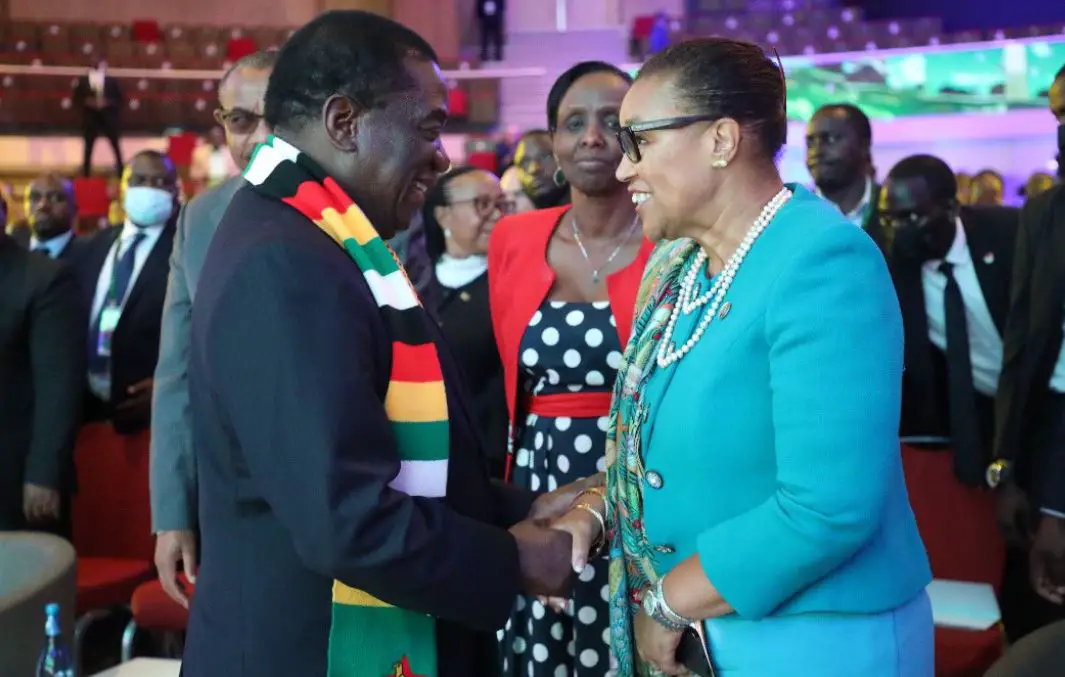 Patricia Scotland the Commonwealth secretary-general flew to the capital Harare to meet President Emmerson Mnangagwa and discussed readmittion of Zimbabwe back to the Commonwealth.
Mnangagwa yesterday said that the process of readmitting Harare into the Club was being "accelerated".
In an interview soon after meeting President Mnangagwa, Mrs Scotland said the Commonwealth had noted reforms that Zimbabwe had embarked upon under the new dispensation.
She said her discussions with President Mnangagwa brainstormed on how Zimbabwe's return to the Commonwealth could be expedited.
"We had a very good discussion. We were looking at issues that were still outstanding, you know there is a process and the process is underway. It is by no means complete; there are really interesting areas that we will continue to discuss. It was really a good meeting," said Mrs Scotland.
"There is no case of postponing. What happens is the Commonwealth has laid down a process that any applicant has to go through. It is that process that is being accelerated as quickly as possible. If you look at our process, it is step-by-step. Zimbabwe is going through all those steps just like any other country. I think there are a number of areas where Zimbabwe has made real reforms. No one is perfect and it is a journey."
In July, the UN and Britain hailed legislative, economic and media reforms Harare is undertaking, giving impetus to ongoing re-engagement efforts.
Last weekend, President Mnangagwa said the quest to return to the Commonwealth would be underpinned on the basis that the country had not been expelled from the Club of former British colonies.
Addressing Zanu-PF supporters from Canada and the US, President Mnangagwa said it was high time Zimbabwe rejoined the Commonwealth since the reason that led to Harare withdrawing was now behind it.
He said Zimbabwe had withdrawn from the Commonwealth over issues to do with the Land Reform Programme which had since been completed.
In 2002, the Commonwealth suspended Zimbabwe, citing gross human rights violations, a collapse of rule of law and its shrinking democratic space. President Robert Mugabe pulled Harare out of the Commonwealth in 2003.
Why is it important for Zimbabwe to be readmitted?
Zimbabweans have lost opportunities, including scholarships, visa-free entry into other Commonwealth countries, trade opportunities and participation in Commonwealth Games since 2003, when Mugabe pulled out from the bloc.