Senior officers from eleven African countries graduate from Rwanda Defence Force Command and Staff College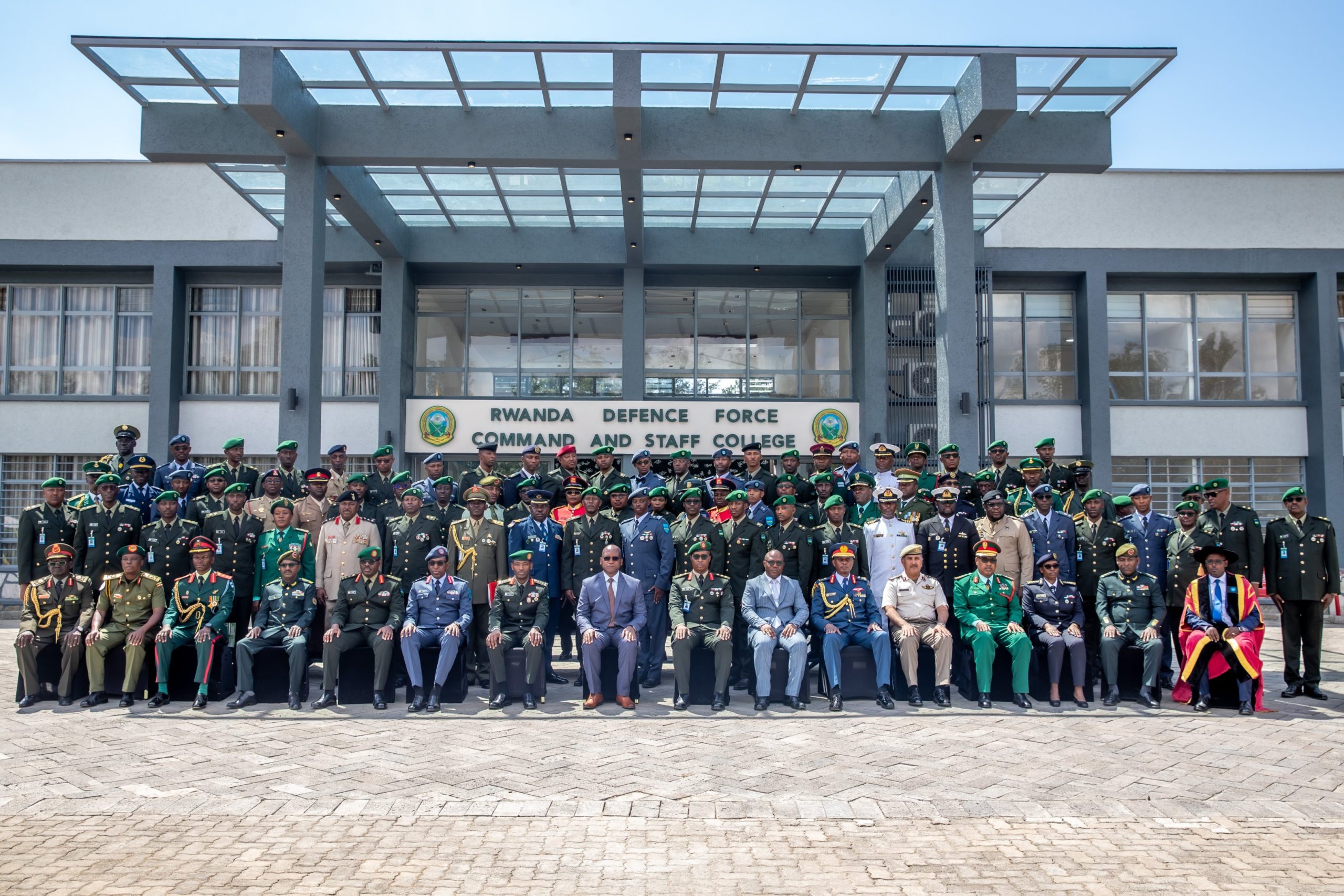 Forty-eight (48) Senior Officers from Rwanda Defence Force (RDF), Rwanda National Police and 17 from Allied Armed Forces on African continent have graduated from the one-year long Senior Command and Staff Course Intake-11.
The graduation ceremony was presided over by the Minister of Defence, Hon Juvenal Marizamunda.
The senior officers acquired professional military knowledge designed to help them in their future command and leadership management responsibilities.
During his remarks, Hon Marizamunda urged the graduates to lead by example, uphold the principles of justice, and ensure that their actions are guided by a commitment to the greater good as respective countries look up to them as the future guardians of peace and stability.
"As you move forward in your careers, you will face countless tests and trials. But I have faith in your ability to overcome them and to emerge stronger, for you have been equipped with the knowledge and tools necessary to tackle any challenge head-on.
I believe that the experience gained from your time here, through interactions with your instructors, colleagues will contribute to our national and regional security," he said.
All 48 graduates were awarded with the 'Passed Staff College' symbol and course certificate while 36 were awarded a Master of Arts degree in Security studies by the University of Rwanda.
The graduates are from Botswana, Ethiopia, Kenya, Malawi, Nigeria, Rwanda, Senegal, South Sudan, Tanzania, Uganda and Zambia.