Rwanda Farmers To Access VW Electric Tractors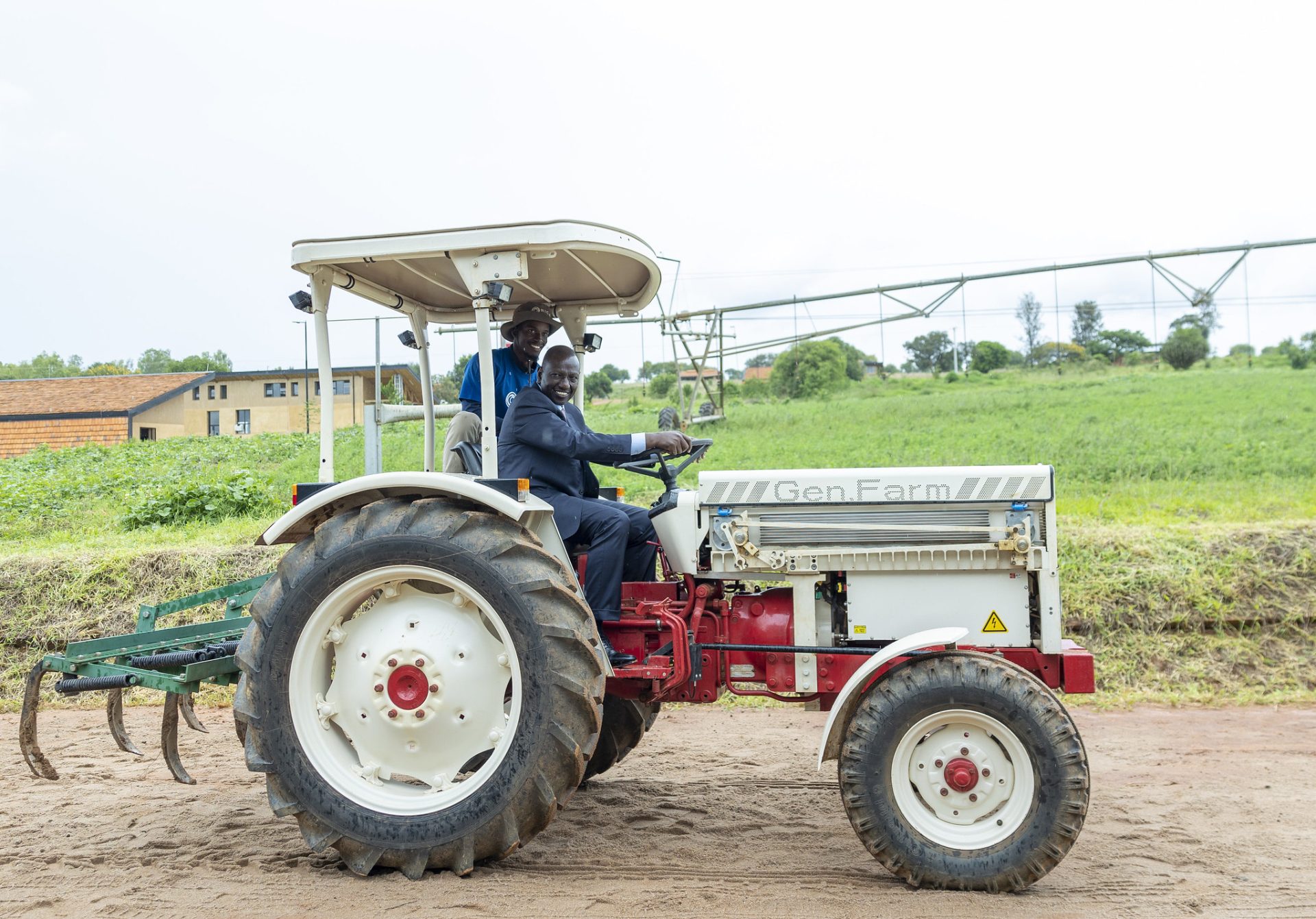 Farmers in Rwanda will have direct access to electric tractors manufactured by Volkswagen Group one of the world's leading manufacturers of automobiles and commercial vehicles.
President Paul Kagame on Friday hosted a delegation of Volkswagen Group Executives who are in Rwanda for the 5th anniversary of VW
partnership with Rwanda.
"The meeting discussed ongoing projects as well as the recently signed MoU to establish the Gen-Farm project in Bugesera. The project will provide farmers with access to VW electric tractors as part of an effort to establish a holistic ecosystem of e-powered mechanized farming services," according to Rwanda Presidency.
As part of the MoU, the Government of Rwanda, has agreed to provide land in Gashora (Bugesera District) for the project, as well as to assist with permitting and licensing requirements of the project.
The objective of the GenFarm Project in Rwanda, is to make positive sustainable socio-economic and environmental impact on the community by creating a carbon neutral business ecosystem.
The GenFarm Project, is a holistic ecosystem of e-powered mechanized farming service for rural areas in Africa that is reliable, sustainable and environmentally friendly.
The excess energy used to charge the electric tractors will provide power for post-harvest handling and storage.
The pilot project in Rwanda is steered by Volkswagen Group Innovation in partnership with Volkswagen Mobility Solutions Rwanda.
"The signing of the MoU with the Government of Rwanda marks yet another milestone for Volkswagen's sustainable mobility lighthouse projects in Rwanda. Our long-term plan is to build up demand for electric batteries in Africa by introducing locally relevant business solutions. The future of mobility in Africa will also be determined by the storage and distribution of green energy. With the GenFarm, we hope to address the mobility needs of customers with high transformational impact on the African economy," said Martina Biene.