Rwanda-DRC Crisis Dragged To Floor Of EU Parliament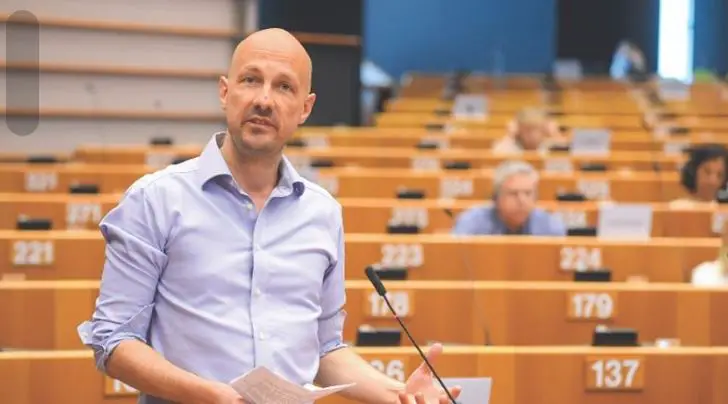 A diplomatic feud between Rwanda and DRC has become a hot discussion on the floor of the European union Parliament about 6000km from conflicting countries.
Marc Botenga a Belgian politician of the Workers' Party but also a legislator at the EU parliament has joined the wagon of voices against Rwanda blaming it on all DRC's domestic problems.
Botenga took to the floor of the EU parliament and struck with a barrage of words accusing Rwanda of all sorts of wrongs against the DRC.
"The Rwandan government supports the M23 rebels. The rebels who sow terror, death in the Democratic Republic of Congo, especially in the East, where this conflict has already caused millions of deaths. So we know all the responsibility of the Rwandan government and then what is the European Union doing? What are European countries doing? We expected sanctions, it is the response that the European Union often has when we see this kind of action from one country against another, "said Marc Botenga.
During the same session, Botenga laboured to paint a dark picture of the concrete situation on the ground.
He blamed great world powers such as France and the United States for continuing to solidify their military relations and cooperation with Rwanda, while at the same time the Democratic Republic of the Congo, victim of this aggression, is forced into a notification system established against it by the United Nations Security Council.
"But European governments are now deciding to strengthen their military cooperation with Rwanda. France in particular is announcing a strengthening of its military cooperation, the European Union is going to give Euros 20 million to Rwanda for its participation in Mozambique and the United States, as you have known for a long time, is a very important partner for Rwanda. While you know that today, if a State wants to sell arms to the DRC, it must notify the United Nations, which obviously slows down, see even prevents the delivery of arms to a country too often and so often assaulted," he explained.
Meanwhile, on Monday Secretary of State Anthony Blinken said he had a productive conversation with President Paul Kagame
to underscore the need for peace and security in eastern DRC.
"The United States urges Rwanda to honor commitments made in Luanda, including ending Rwanda's support to M23," he said.
Rwanda has denies involvement with the rebel movement despite continued accusations from Kinshasa.
President Kagame has previously blamed Kinshasa leadership for bad governance as the main cause of the recurrent domestic problems there including insecurity in the Eastern part of DRC.