President Ruto Threatens To Crackdown On Corrupt Govt Officials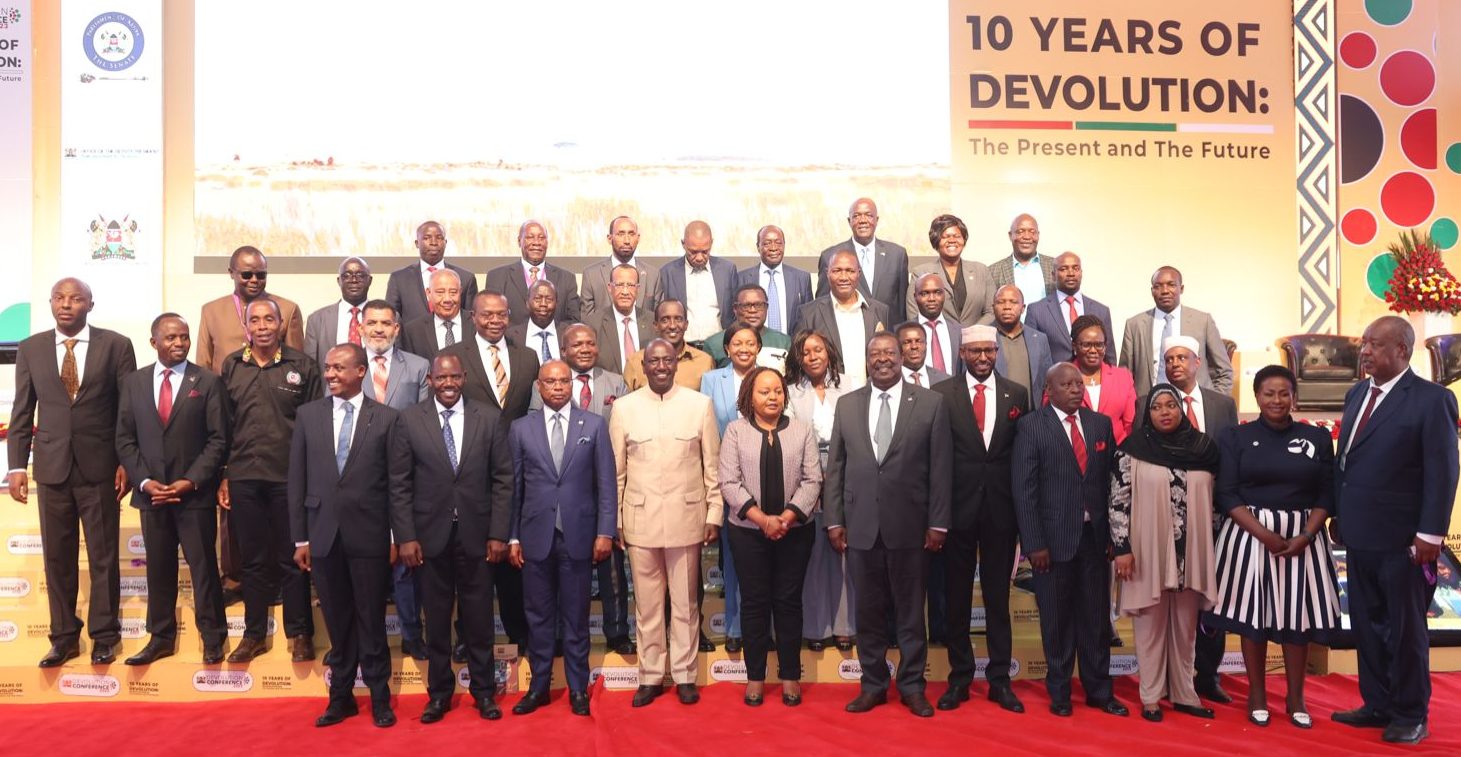 Corruption in Kenya can be described as extremely decentralised and has paralysed delivery of public services.
"Regardless of position, office or other status, any person implicated in the loss of public funds, whether in the national or devolved government, must encounter the punitive consequences of their actions in full," President William Ruto warned on Wednesday.
Dr. Ruto was speaking at a Devolution Conference held in Eldoret, Uasin Gishu County.
He said that his government continues to support devolution in transforming lives of Kenyans, however, he will not have mercy on those who misuse funds.
According to Ruto, many counties have evolved into notorious epicentres of wanton looting, with everyone, from governors and county executive to junior officers being implicated in a wild free-for all at the expense of essential service delivery.
He warned that counties must not become drivers of scandal, incubators of graft or embezzlement hubs.
"As far as I can tell, it was never the spirit or intent of the people of Kenya to devolve corruption, mismanagement and malpractices to the counties," the Kenyan leader said at a fully packed conference.
He regreted, "many innocent Kenyans are victimized, underserved or altogether neglected on a daily basis because of this devolved criminality."
"It will not be business as usual. We must liberate devolution from corruption," he said.
President Ruto made it clear that corruption will be treated at all levels of government as a high priority law enforcement issue requiring expeditious and decisive response.